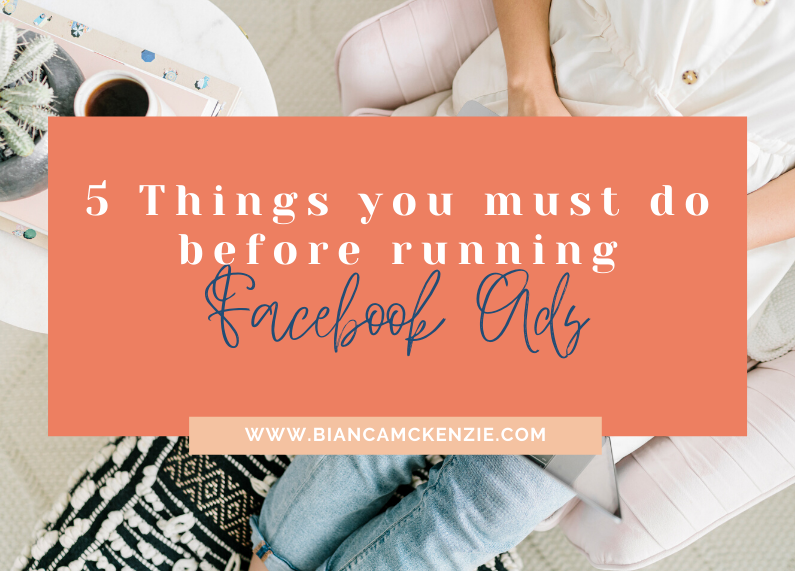 Facebook Ads Checklist
Inside this FREE master template I'll show you exactly what you need to create and setup before you can start your ads.
Hooray, you're finally ready to face your fears and decided to run some Facebook ads. I'm so excited for you and you've come to the right place to get started.
Before you dive into Facebook ads manager, there are a few things you need to do. To get the best results for your ads budget, you absolutely must do this first.
1) Set your goal
As with any marketing activity, you need to know what you're actually trying to achieve. The same goes for Facebook ads, because without it you'll be throwing spaghetti at a wall to see what sticks.
For most people the ultimate goal is to make sales, but you need to create a roadmap of how you intend to get there. For example, for course sales your Facebook ads goal might be to grow your subscriber base and for e-commerce you might try to run a straight to sales campaign.
The point is, you need to set a goal or you won't be able to measure if your campaign was successful.
2) Know your audience
This is also important for any marketing activity. You need to know who your target audience is to be able to set up your ads campaigns to reach your audience.
If you don't know your ideal audience and you set up your targeting options incorrectly, you'll be spending a lot more money and won't be getting the results you want.
Knowing your audience means that you'll be able to set up your targeting more accurately as well as be able to write copy that speaks to your ideal audience. Both of these increase your likelihood of getting great results.
If you're unsure about Facebook ads audiences, refer back to this post where I explain each of the audiences.
3) Set up your pixel
Your Facebook pixel is one of the most important ways to be able to track the effectiveness of your ads campaigns. Without it you'll just be 'flying blind'. Never advertise until your pixel is set up. My website is built with WordPress and this is my go-to plugin to install the pixel.
I've written about the Facebook pixel in the past and I recommend checking out the pixel series here:
On top of setting it up, you can start using it to retarget people who haven't taken a certain action. For example, you can show your cart open ads to those who have visited the sales page but haven't purchased. Retargeting ads are extremely effective in converting people to purchase and it should be part of any strategy.
When you set up your custom Facebook ads reports you can see exactly how many people took the action you wanted them to take, and sometimes you can see even more information.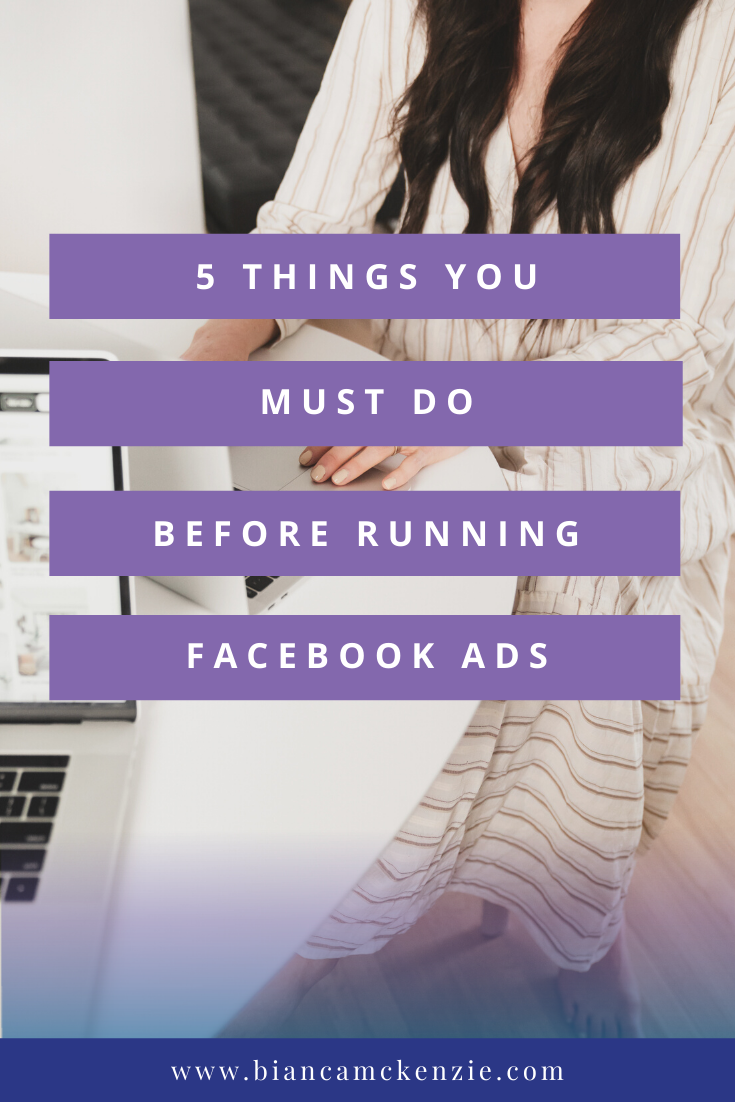 4) Email marketing
If you're an online course creator, service based business or a coach then you really should be thinking about growing an email list. Even if you don't have one now, your best chance of success is with an email list.
The reason for this is that people purchase from people they know, like and trust and while social media is a wonderful way to create a connection, it's not always the easiest. I wrote about this in an article recently and encourage you to read it and start building your list. You can read 3 reasons why building your email list should be your top priority here.
One of my preferred strategies is to run Facebook ads to a free opt-in gift to build a clients' or my own email list before showing them something to purchase from me. The first step is to make a connection and then nurture them with an email sequence before getting them to buy something from you.
5) Conversion rate
Before investing any money into ads, you need to know what your conversion rate is. This applies to both services, courses and online stores. Without your conversion rate it's hard to predict what your results will be with Facebook ads.
Knowing your conversion rate will help you predict your Facebook ads budget and your return on investment.
Knowing every step of your client's journey through your funnel is important and you need to measure each point so that you can fix any issues along the way and optimise your funnel for conversion.
Another important point to make is that a lot of people don't know the average conversion rate for their industry. Familiarise yourself with the average conversion rates so that you aren't disappointed and can fix what's happening. For example, the average conversion rate for ecommerce is 2-4% and for online course sales it's around 1-3%. Knowing this will help you calculate how much traffic you need to send to your website and through your email funnels to be able to reach certain conversion benchmarks.
Don't let all this information hold you back from Facebook advertising, but let it guide you along the way. Every single one of my 6-figure clients has had to create and set up all of the above before running ads to sell their courses and products. It can seem daunting but take it one step at a time and if you need to still take some of these steps, take this as a good lesson and hold off on your Facebook ads for a little bit longer.
Facebook Ads Checklist
Inside this FREE master template I'll show you exactly what you need to create and setup before you can start your ads.