Your offer is great and you know it makes a big difference in your clients' lives.
You know they'd love it, if only you could tell them about it.
Facebook & Instagram ads could be your answer… but there's just one dilemma.
You've tried running Facebook ads yourself, but you're not completely sure how to get the most out of it.
You've done courses so you technically know how to do it, but you simply don't have the time or desire to run your own ads.
You recognise it's not your zone of genius and you just want someone experienced to do it for you.
You know Facebook ads is the way to go to launch with a bang…
but you don't know how to get to most out of it by doing it yourself.
(or maybe you just don't want to, and that's totally ok!)
Facebook ads help my clients have their biggest months & launches ever.
That's why I offer to take Facebook & Instagram advertising for your upcoming launch off your hands so that you can put your list growth and launch or evergreen sales on autopilot.
You don't need to become an expert at something you're not passionate about, instead leave it up to someone who eats, sleeps and dreams Facebook Ads.
You don't need to keep up to date with Facebook's constant changes, because let's be honest Facebook makes changes faster than you blink your eyes.
All you need to do is sit back, let me work my magic and watch the results come in.
My service recognises the structure of your launch or evergreen funnel by running multiple campaigns to grow your list and sell your program.
I created this service because I know how important getting the right leads is to having a successful launch.
I had great success for myself and am having great success for my clients.
When you work with me you'll get worry free campaigns.
I recognise the structure of launches because I've launched before and I've helped our clients launch too. I know that your launch isn't complete with just one campaign and that you want to invite your community to work with you in many different ways. Facebook has so many brilliant options to get your ads in front of your dream client, so it's only fair that you use every tool possible to do so.
That's why I include multiple campaigns in my work.
For all campaigns options I look after your ad's creation, setup and monitoring.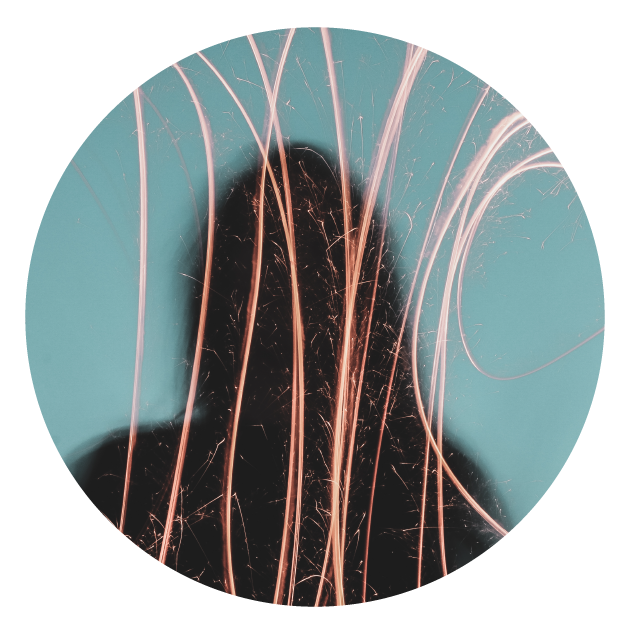 Client Attraction Campaigns
Where I build your foundations of client attraction, authority and affinity so that your audience is ready for the next step.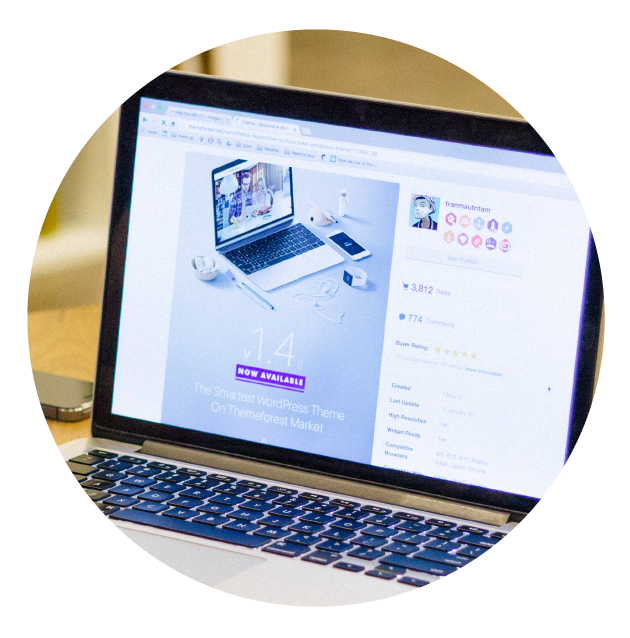 List Building Campaigns
Where I promote your free offer such as a pdf download, free video series, ebook, challenge, webinar etc to your ideal audience to grow your subscriber list.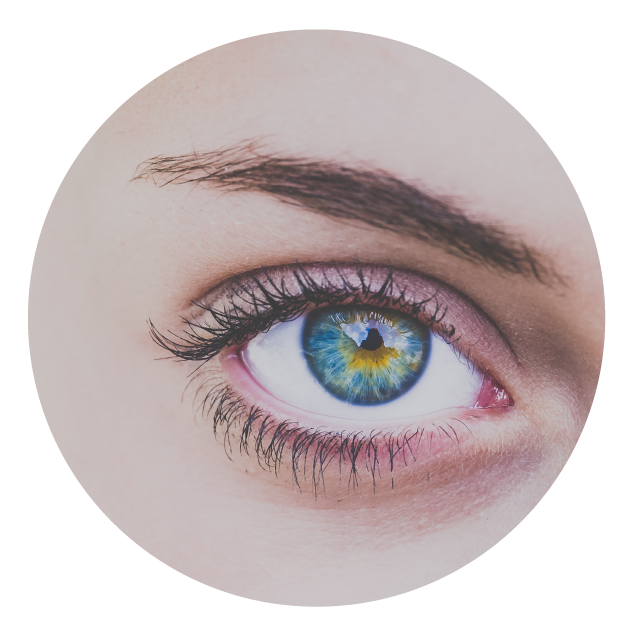 Cart Open Campaigns
Where I let your fans know that your program's cart is open. I use clever tricks to show your ads to those who already know and love you.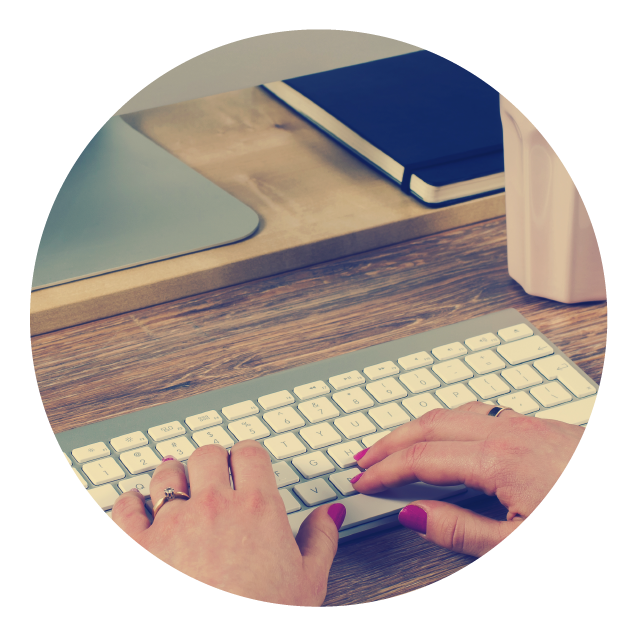 Cart Close Campaigns
Stats show that people need to see something 7 times before purchasing, so with this campaign I let your fans know that your cart is closing.
If you have a different launch structure in mind we completely customize this to suit your launch. For example, you might want to add multiple webinars or other tactics. We also build in client attraction campaigns to really get your audience interested and ready to join your list and programs.
Everything you need for launch success.
Custom Strategy
Complete custom ad strategy for your sales funnel, upcoming webinar, launch or list-building promotion from a pro.
Pixel Audit
Ensuring the right tracking pixels are on the right pages, including standard events and custom conversion events, to track and measure your results.
CAPI Set Up
Set up of both browser side and server side tracking to provide the most accurate results is vital in a post iOS14 world.
Pre-launch Review
Reviewing your landing pages and funnel to make sure your Facebook ads will be approved.
Facebook Ads Copy
Professionally crafted copy that converts fans into subscribers and subscribers into buyers.
Image Design
Loveable (and click-worthy!) images designed by our in-house graphic designer.
Audience & Targeting Set up
In-depth research into your ideal client and selection and set up of Facebook's custom audience options.
Campaign and Ad Set Up
Setting up and managing your ad in Facebook ads manager.
Daily Monitoring
Daily hands-on tweaking and testing to get you the best results at the lowest possible cost per conversion.
Campaign Optimisation
Regular tweaks, updates and fresh creative to ensure optimal ROI. We also test continuously to keep costs down and increase returns.
Regular Communication
Regular updates via Slack, Voxer or email to ensure that you're always across what's happening with your campaigns.
Reporting
Detailed monthly reports that show how your ads are performing in terms of ad spend, results and recommendations.
Landing page & Sales page review
Before we start our team will look at all of your pages to make sure they are optimised for conversion and Facebook's critical eyes.
Business Manager and Facebook Ad account audit
Building your ads on the right foundations is crucial to your success, so before we start I will perform a complete audit of your Business Manager and ad account set up.
Give me (at least) 12 weeks and I'll set your launch up for success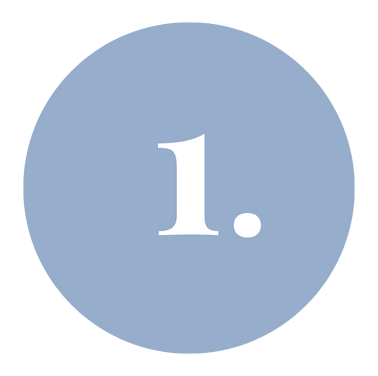 This is what will happen when we work together:
1. GOAL SETTING
You answer some questions about you, your clients and your business launch goals so that we get to immerse ourselves in your business before our call.

We get on a call and discuss your goals in real time to make sure that we both share your vision for your launch.

If we're a good fit to work together, you'll make a $500 non-refundable deposit to secure your place in our calendar.

Once we've received your deposit, we'll start working on your strategy.
2. COLLABORATION
You'll get a welcome package with a timeline for you, so that we make sure your launch stays on track.

You'll get your own private client folder, so that we can keep all your relevant launch documents in one, safe place. This will be our collaborative workspace.

You'll also get your own private Slack channel on our Slack account, so that we can easily communicate between teams.

We'll tell you what we need from you to make it easy for you to get all your ducks in a row for your launch & stay on track. You send us everything on the list.

You give us feedback on all the images, ad copy & relevant launch pieces when prompted by us so that we can be sure that you're 100% confident about how we're appealing to your ideal clients.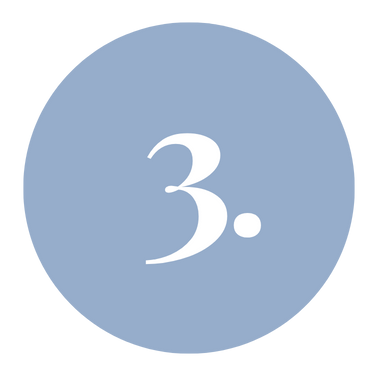 3. REVIEW
We'll audit your Business Manager, your ad account, your pixel installation, CAPI set up and make sure that everything is set up for results and the best possible outcome.

We'll research your ideal client and target audience so that we know exactly who you're targeting & get only the best people on your list that are most willing to buy from you. We'll put a list of research findings in your private client folder.  

We'll write your ad copy, design your images and review your landing pages to make sure they're supporting your launch, instead of costing you new leads.  

You'll review the copy and images we have sent you and let us know what your thoughts are, so that we make sure that you're happy with your copy and images and it speaks to your ideal client.

You review the target audience suggestions and let us know who you feel is your strongest audience so that we prioritise the right audience for your offer and increase your success rate.
4. ADS SETUP
We will setup your campaigns and ads with precision so that we optimize them for conversion and aim for the best result possible.  

We share a preview of your ad with you and seek your feedback to make sure that your launch offer is well presented and we're both happy with it to go live.

We will schedule your ads to go live at the agreed time and monitor Facebook's response to your ad.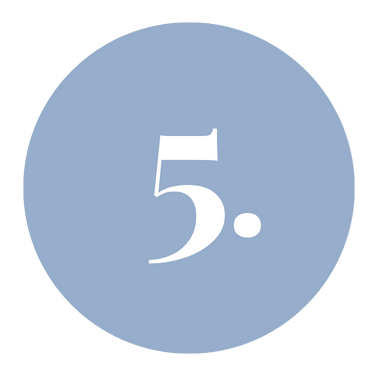 5. MANAGEMENT
Each day we will monitor your ads in Ads manager so that you are getting the best results for your advertising budget.  

I will apply my analytical eye to your ads to read and interpret the data Facebook supplies us and if needed we will tweak your ads for better performance.

 

Paying close attention to your ads, we will switch off what's not working and optimise what is so that you're not wasting any money and get the best possible conversion for your dollars.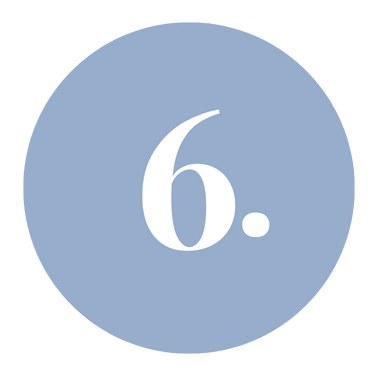 6. REPORTING
In your private client folder you will have instant access to your results, which we update frequently so that you're always up to date with how your launch is tracking.  

We'll be in touch with you often to inform you of your ads performance so that we can troubleshoot collaboratively if needed.

We'll get on a call 5 days after your ads started to discuss results so that you have an understanding of your launch campaign, your conversion results, your target market's behaviour towards your launch and any lessons that may be helpful for the future.
But what you're really getting is:
Expertise
I've got more than two decades of marketing experience, a certified Facebook ads manager & an expert at converting paid traffic into paying customers. I've made mistakes and learnt a lot along the way. I've had major wins and turned five figure launches into multi-six figures. Now, it's my job to share those lessons with you.
Confidence
Facebook Ads can cause a lot of "am I doing this right" angst. My process is so thorough that you'll have no doubt that we've done everything in our power to get you the best results possible.
Growth
Working with me on your Facebook Ads can triple your leads. It's happened before & it'll most likely happen again. Because I'm 100% committed to adding a revenue boost to your launch.
Peace of mind
You don't have to sleep with one eye on your Facebook analytics. I'll do a daily data review & interpretation for you to constantly be tweaking & improving your ads without you having to even think about it.
Ease
Facebook ads are hard. There's so many nuances to consider. But I'll take all of that strategy & implementation off your hands. With my help, you'll have more time to focus on what you do best, without having to worry about your ads.
"I've worked with other FB ads people before, but working with Bianca has been extraordinary! Her attention to ad design, copy, and audience is detailed and well-researched. She absolutely nailed my audience, right off the bat. Within one week of my campaign going live, Bianca had grown my list by 800 at an average cost per sign up of $0.62!"
"For the first time my Facebook advertising actually worked. I spend $193 on ads made $6,000! Now that's what I call return on investment! Thanks Bianca!"
But aren't Facebook ads a risk and a gamble?
How do I know I'll get results?
It's true – there are no guarantees when it comes to Facebook & Instagram ads.
But there are a lot of things that we do behind the scenes to line everything up for success for you. My clients have great success because of this 'no stone left unturned' approach to Facebook advertising.
Here are some of the biggest secrets to reducing the risk that your ads will flop & dramatically increase the chances that your launch will be a huge success:
Success Booster #1: Knowing your ideal client really, really well
Knowing your ideal client really well helps us with creating a strategy that speaks to them, so we can craft copy and create images that make your ideal client feel like it was created especially for them (which it is!).
Crafting click-worthy copy and creating images that stop your ideal client scrolling their ever-busy newsfeed is the first step to Facebook ads success. It also helps us get laser sharp on your target audience in Facebook, so you get the best ROI and only those on your list who really want to hear (and buy!) from you.
Success Booster #2: Confirm that your funnel works
Facebook ads are not a sales tool, rather an invitation to your ideal client to find out how you can help them & a gentle nudge to those who are familiar with your work. Sales are made because someone knows, likes and trusts you.
Building this trust happens in your funnel and it's this exact funnel that has the job of converting your audience from subscriber to buyer. You've launched before and your audience love what you do, so your funnel is already converting without any help from Facebook Ads.
Success Booster #3: Prepare/launch/publish your ads at least 12 weeks before your launch
We don't jump straight into setting your ads up. Investing time at the beginning to set yourself up for success will save you money down the track when your ads are performing well (instead of just stabbing blindly at the 1.93 billion people who are on Facebook everyday).
Facebook ads are a long term strategy and take care and precision to prepare. The best launches happen when you start your list building and nurturing early. All good things take time right, after all it takes 6 hours to build a Toyota and 6 months to build a Rolls Royce. We're building you the Rolls Royce of Facebook ads.
Success Booster #4: Listen to what the data is telling you
For each new campaign, we'll take the time to come up with at least 4 different Facebook Ad Designs and then test each one. Facebook actually tells you which ads and ad set in your campaign will get you the best results, for the lowest investment. It's just a matter of knowing how to read the data.
Luckily for you, it's my job to interpret this data and tell you in plain English how we can tweak your ads or other launch pieces so that you get better results with less money.
"Bianca McKenzie is the BEST ads person I have ever used, and I have used 4 different suppliers – Bianca is thorough, super tight with deadlines and totally on top of tweaking to get the best results."
"I've known for a long time that Bianca is my go-to person for all things Facebook advertising and recently I finally hired her for some one-to-one coaching. I learnt SO much in a short time and loved how she could explain all the intricacies so beautifully; I also felt empowered by all the knowledge she's gleaned from managing so many varied Facebook advertising campaigns. The only thing I regret is not having done this sooner!"
How do I know this is right for me?
I've got to be honest with you: this service isn't for everyone. I only work with people I KNOW I can help and screen each application individually. I have limited spots available because I'm committed to getting the best results that I possibly can for you.
So please read the following carefully to make sure this is right for you so that I can help set you up for launch success:
You're preparing for your launch/ads campaign at least 12 weeks in advance & want to use Facebook & Instagram ads as a key part of your strategy.
You have a proven program or service that you have successfully launched 3-4 times and know your conversion numbers.
You have a landing page and sales funnel that already converts to leads and buyers.
You already have a service, program, course or high ticket offer that costs $997 or more.
You know EXACTLY who your dream client is (and you'd never dream of listing something as vague as "women between 18 -60").
Want to work collaboratively on getting results, but are not a micromanager. (you trust that we're the expert and trust the process. We will communicate with you when things need to be tweaked).
You are ready to invest in your business growth and understand that there is no guarantee with Facebook Ads, but by working together we dramatically increase your chances of success.
Have an allocated marketing budget for your launch and are comfortable spending $250 – $1,000 or more per day for at least 3 months (not including my fee).
You're open to professional feedback and take action on making changes to get better results. If we need to tweak your landing pages or copy to get better results, it's important that you don't take feedback personally.
Investing money in Facebook Ads is going to put a strain on your budget and make you worry about your finances.
You expect instant, overnight results. Facebook Ads take time to perfect, even when done by a pro.
Micromanagers; you need to trust that we are experts at this and what we're doing is setting you up for long-term success even though we're not seeing immediate results in the first 72 hrs.
You haven't launched anything yet. You need to have an offer & know without a doubt who you want to walk through your digital doors. You'll get even better results with a well performing, proven service or program.
You think Facebook ads will save your launch or business. Facebook ads requires a well formulated strategy and needs to be part of your overall launch plan. Whilst it can certainly bring many leads through your digital doors, Facebook ads alone will not convert them to sales. That's what your sales page and funnel are for.
"Working with Bianca is a dream come true! I've tried digging into Facebook ads in the past without help and although I got pretty good results, I knew there was major room for improvement. Bianca is professional and organized – which I REALLY appreciate as a busy business owner.
Bianca is SO hands-on, stays involved and on top of everything! Even though we were running multiple ad sets and multiple campaigns for different areas of the business, Bianca has kept things organized and easy for us to see and understand our results. Plus…because she's so on top of everything, she can immediately see what's working and what's not and can monitor trends that affect our ad strategy – she's absolutely top notch! During our time together Bianca has helped us grow our list by 9500 leads for our first launch and 8000 leads for our second launch.
Bianca is not only professional, but she is warm and truly cares about the success of her clients. Thank you so much for finally making Facebook advertising easy AND profitable for my business!"
Here are four other ways to get more leads for your launch

There's lots of free information about Facebook Ads that you can find on my blog or via Google. But how do you know if the information is still current when Facebook changes so often?
Or how do you know that the method outlined in those blog posts is suitable to your unique situation? Because there's no one size fits all approach.
And if you get it wrong, you're just flushing your money down the drain & straight into Mark Zuckerberg's pocket. Not to mention the lost time, sleep, & extra grey hairs that come with doing your own Facebook ads. (Let me get the grey hairs for you!)

Oh god. Don't do this one.
Boosting a post is an easy money maker for Facebook because there's hardly any options to target your ad to make sure it goes to the right people that will then click through to potentially become clients.
It's too limited to get results for your launch, but it costs you money all the same. Your money is better spent elsewhere.

Unless your VA is an Ads Specialist, how do you know they've got the right skills to make sure the money you invest in your ads comes back to you tenfold?
No one can be good at everything. Your VA may be good at customer services, uploading blog posts & other behind the scenes tasks in your business. But Facebook Ads is such a specialised skill that getting your VA to do your ads will almost certainly put more money in Zuckerberg's pocket than yours. Let your VA focus on what she does best — and that's not Facebook ads.

Organic methods for getting eyeballs on your sales page & people into your funnel are legitimate. They should definitely be part of your launch strategy.
But adding Facebook Ads into your launch strategy is like putting rocket fuel under your launch. Facebook Ads is the quickest way to get the right people on your launch list. That means, all the time & effort you put into blogging, webinars, etc will come back to you tenfold.
Imagine me… growing your list by thousands in a week.
Apply to work with me
My packages start at $2,200/month. Service agreements start with a 3 month minimum. Weekly or monthly payment options available. The majority of my clients maintain ongoing year-round agreements.
I know it can be scary investing in Facebook ads when there's no guarantee that they'll work immediately. You might be thinking, "It's too hard" or "It's too scary."
But that's a tragic mistake. Here's why…
Everything about this package is designed to dramatically increase your chances of success.
One of my clients invested in working with me. After working with me for one month, she has seen a list growth of more than 7,000 new leads at an average cost per sign up of $0.51.
Another client is seeing hundreds of webinar registrations for her evergreen membership at an average cost per sign up of $3.68 with a conversion to sales of 8% from webinar show ups. 
These are the kind of results that you can't get on your own.
(If you can, then you definitely shouldn't hire me.)
I've spent over 8 years testing & tweaking what works for Facebook ads, on top of 15+ years of marketing knowledge. It cost me a lot of money & I made a tonne of mistakes, but now I'm growing lists and fuelling launches every day!
Now I get to help you avoid those same mistakes & jump headfirst in ads and get some of the best results you've seen with your ads, even if you've worked with other Facebook Ad Specialists before.
Will you be our next Facebook ads success story?
You've got a great offering that you want to launch. You've put so much work into it to get it to this point. It'd be a shame to leave your money on table during launch time, when it really counts.
Facebook Ads are the cheapest & easiest way to get more eyeballs on your offer… only if you do them right. If you don't do them right, they're a flat out waste of money. Let us take your Facebook ads off your hands & give you far, far better results that you could achieve on your own.
Ask yourself this: How would your launch change if you could get in front of thousands of new people with minimal extra effort?
How will your life change if you launch your offer with zero stress?
What will you do with all the extra revenue your ads bring in?
Hire another team member?
Book a week at a luxury resort?
Upgrade your website?
We'd love to get you the kind of result that you've read about on this page.
You decide. The ball is in your court. We'd love to help your next launch be a huge success.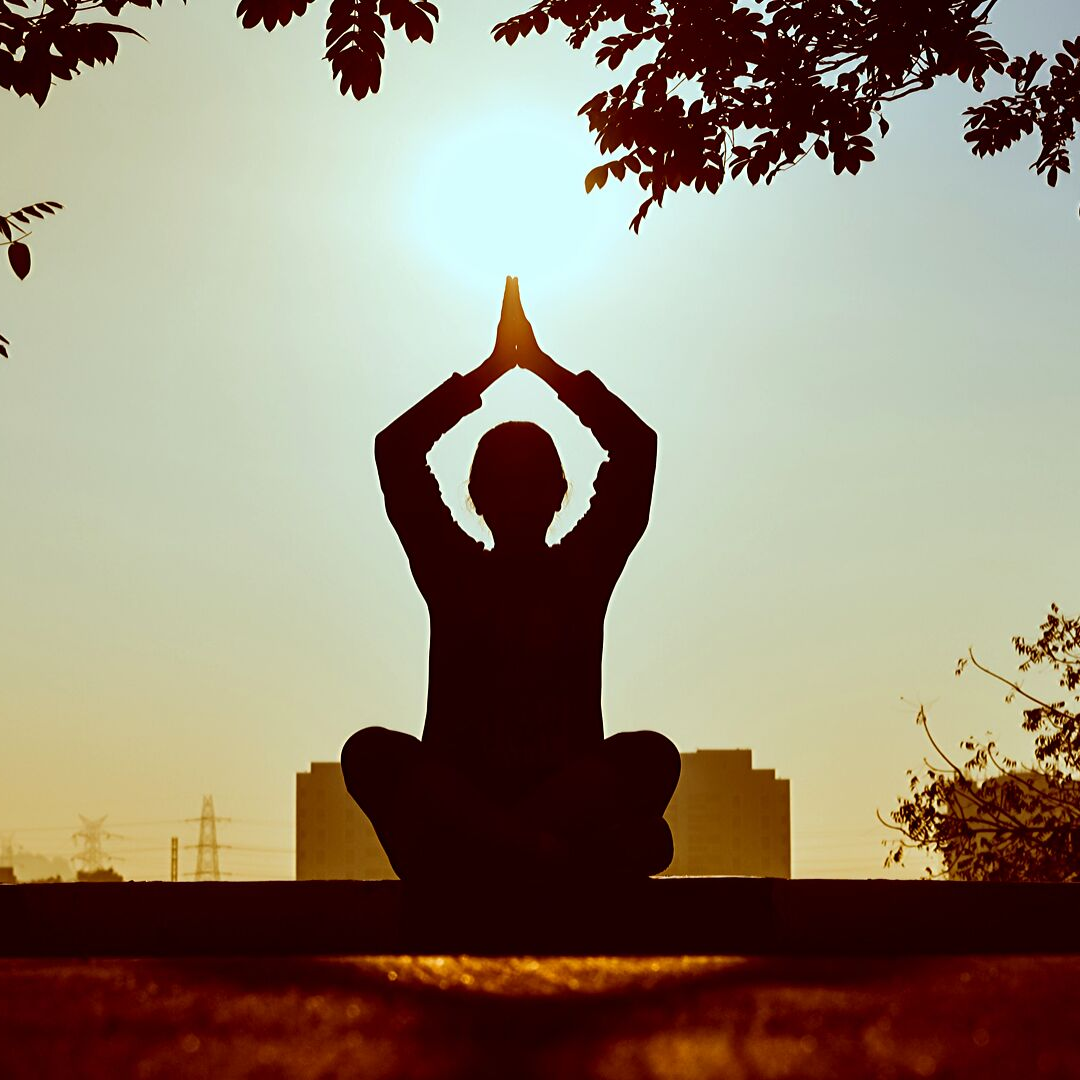 Attracted 10,033 new leads for online yoga teacher training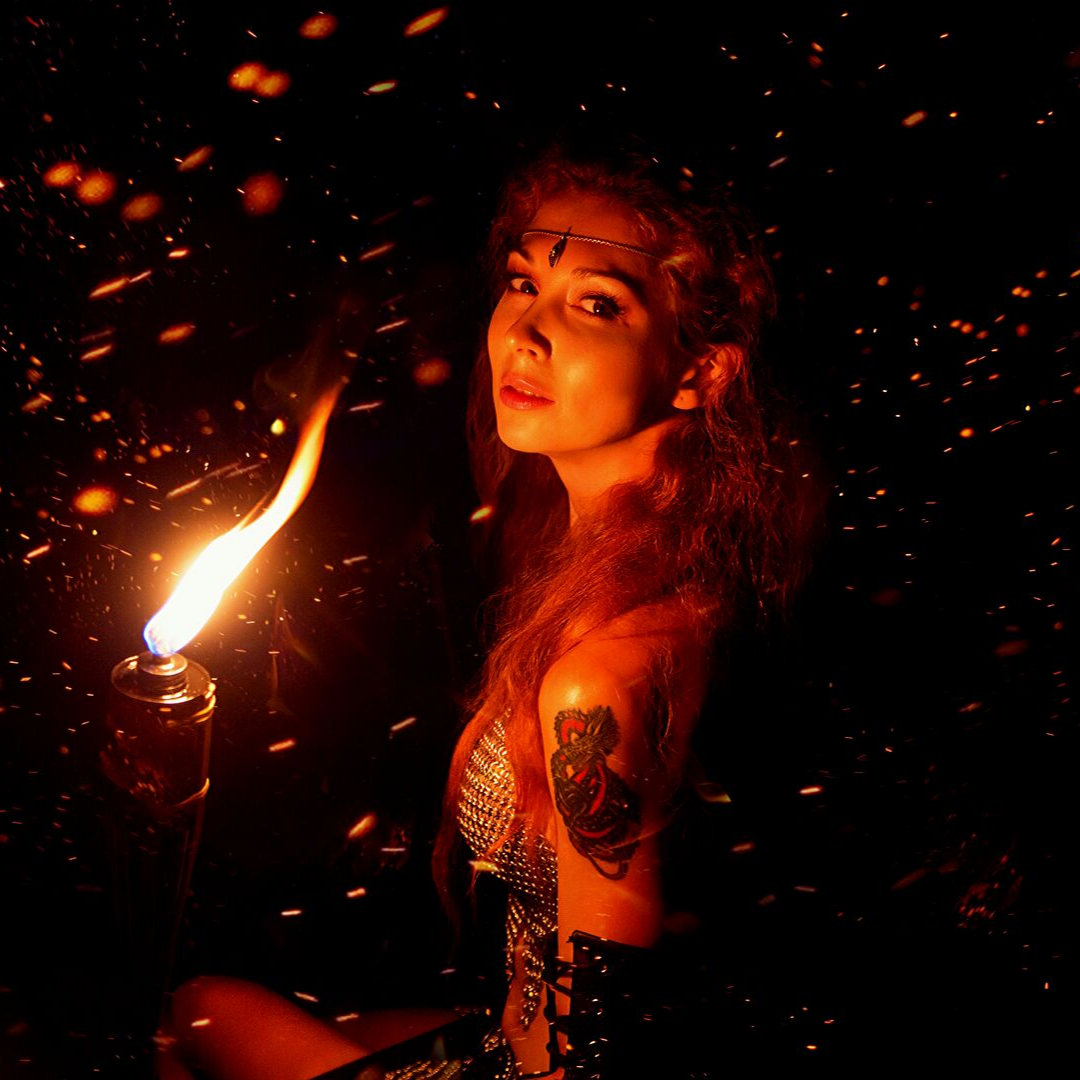 Attracted 8,545 new leads to the waitlist of an online priestess school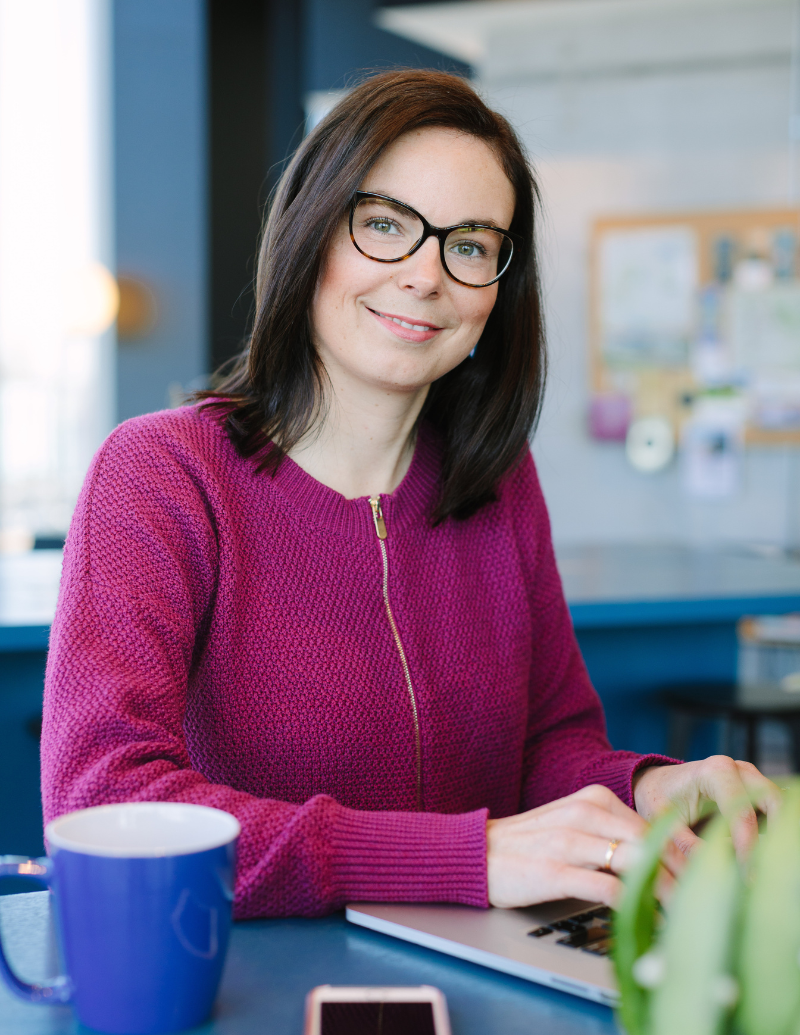 When can we start?
This depends on your launch and our availability. The earlier you contact me us regards to your launch, the more likely it is that we will be able to work together. We recommend getting in touch at least 12 weeks before your launch date, but sometimes we do take on last-minute projects.
Is there 1:1 time?
This package does not include any 1:1 time with us apart from a quick call to ensure that we're a good fit to work together. As soon as we start working together most of our communications will happen via email and in your client project zone.
How long will we work together?
To launch your program successfully we recommend that we work together for least 3 months. The best launches happen when you start your list building and nurturing early. Your potential clients need time to get to know you before they invest in your program or services. We've seen the best results with clients who work with us for at 3 months but generally commit to at least 6 months of list building. If you have specific requirements please get in touch.
Does this include my ads budget?
Our Ads Management pricing excludes your Facebook Ads budget. We recommend to have at least $5,000-$10,000/month set aside for your ads as a minimum, depending on your objectives.
How long does it take to make money back with ads?
Results vary but we encourage clients to work with us for at least 90 days because that allows us to test what works best for your audience, get the ads optimised and analyse your entire funnel in the process. That's why we recommend starting with list building ads at least 3 months prior to your launch to see the best results. Ideally your list building strategy is ongoing as some subscribers take a number of launches to convert.
Are you sure you can run ads for me?
Without reading your application and having a call with you, no. However, after having a call and approving your application then 100%, yes. We only say yes to work with people we know we can help and we're looking for people with proven products & services that need winning marketing & Facebook ad strategy to get to the next level. 
I'm not quite ready to hire an ads manager, do you have other options?
Yes! I offer consulting and done-with-you programs. Get in touch with me to see how we can best work together. 
Apply to work with me
My packages start at $2,200/month. Service agreements start with a 3 month minimum. Weekly or monthly payment options available. The majority of my clients maintain ongoing year-round agreements.