Last week we looked at what a Facebook pixel is and why you should use one for your business, this week we'll look into which Facebook pixel you should install on your website.
Because I'm a big fan of using Facebook ads for List Building, I will discuss the three pixels you need to install to be able to track your list building efforts effectively.
If you're unsure why you need to build a mailing list for your business, I urge you to read why growing your list should be your top priority.  
As we discussed last week, Facebook splits their pixel into the base code and you can create a slight modification of the pixel by using one of the 9 suggested standard event codes.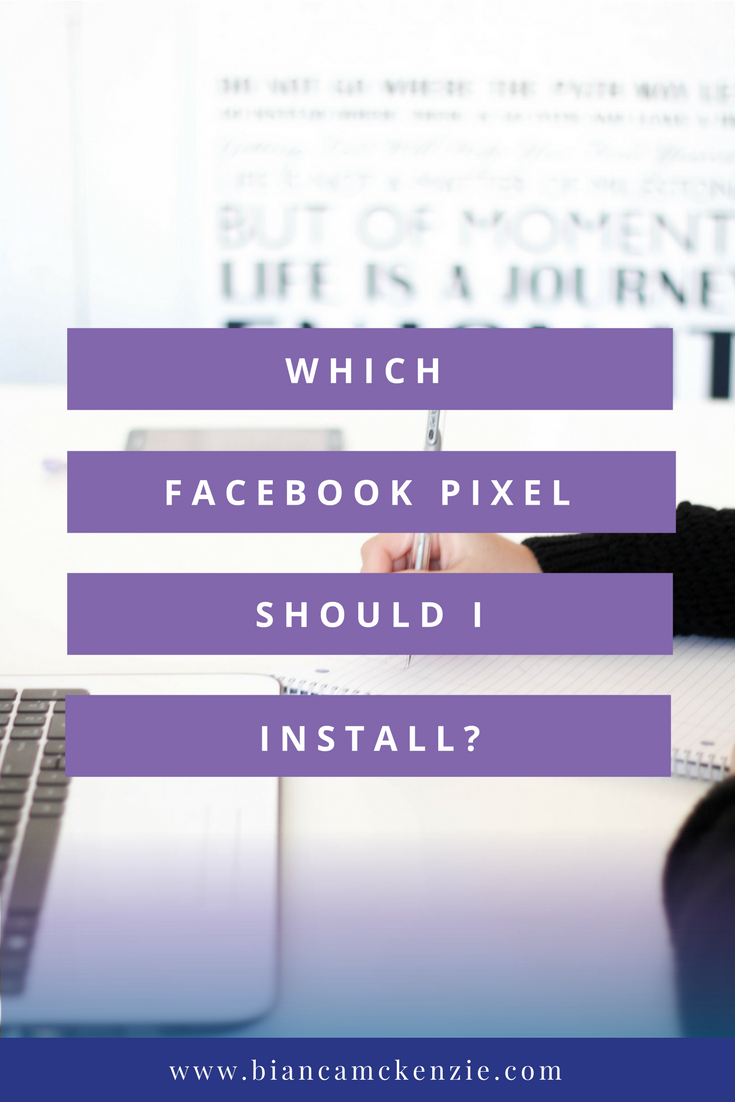 How do you know which one to use?
In this post I'll explain which pixels to use as a minimum and why these pixels are so important.
The first pixel to install would be your base pixel. You want this pixel installed on all of your general webpages such as your website (every post and page), your landing pages, your sales pages etc.
This pixel is your base pixel and it will track Page Views as well as functioning as the infrastructure for your more specific pixels.
To enable Facebook to track more specific pixels such as list conversions, you need to first install your base pixel as this fires the pixel trigger for a conversion to Facebook.
The next Pixel to install is the 'View Content' Pixel, which tracks important pageviews. You want to install this on the majority of your pages that are important to your list building goal. For example, I would place this on my landing page, my sales page and on relevant blog posts. This pixel is perfect for tracking important pages that you later want to use to re-target to your audience.
The idea is that whoever lands on these pages have a specific interest that is linked to your advertising goal.
The final Pixel to install is the 'Complete Registration' Pixel. Remember that we are focusing on using Facebook ads for List Building, which means that we need to have a way to track the actual number of people who have signed up to our email list.
The Complete Registration pixel allows you to track who has signed up to your list if you install it on the correct page on your website. You want to place this pixel on your 'Thank You' page, which means it's a page that comes after someone has completed the action of subscribing to your newsletter. This page should be setup in a way that people can only get to it after signing up to your list, thus tracking the sign up accurately.
There you have it, the three pixels you want to use on your pages as a minimum. As you progress in using Facebook pixels and Facebook ads you can start using more advanced pixels, like a purchase pixel. For now, start with the base pixel, the view content pixel and the complete registration pixel.
In next week's blog post I will show you where to install your pixels.