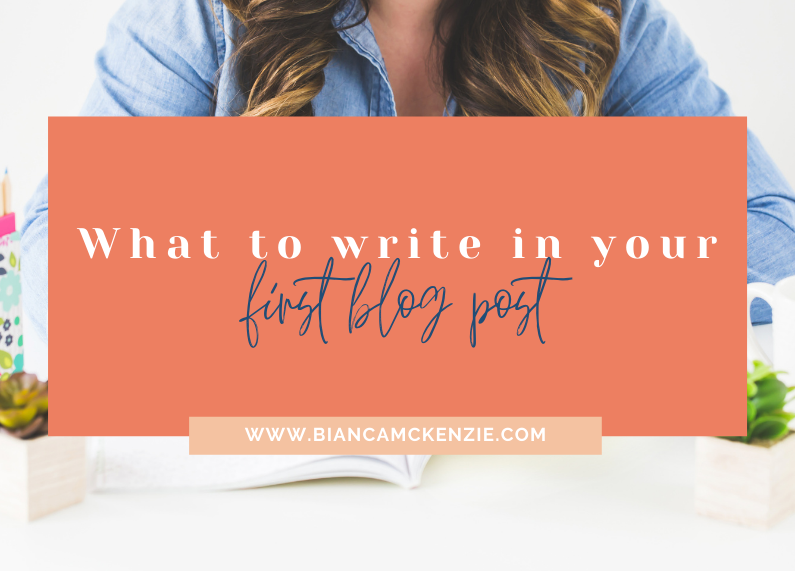 Blogging has been around for quite some time now, in fact, I wrote my first blog post in 2005 which seems like such a long time ago now.
If you're yet to write your first blog post, I encourage you to get started as soon as possible.
Blogging is a great way to introduce your readers to your work, plus give them a taster of what you know and can do for them. It's said to help build relationships and credibility.
You might be keen to get started, but as soon as you want to put pen to paper (or letters to your screen) you freeze and can't think of anything to write about.
That's why I have created this list of inspiration for your very first blog post.
1: Why you're blogging
Tell us a story about why you've started your blog. People connect with people and are often curious to know why we do things and what inspired us. Share your story with your readers and invite them into your world.
2: How you chose your blog name
Most of us have a story to tell about how we came up with a name for something. Tell us how did you come up with your blog name? For example, one of my previous business ventures was called Hollabee which was a combination of Holland and Bee (my nickname).
3: 10 things you didn't know about me
Introduce yourself with 10 little known facts about you. This is probably one of my favourites. I love to get to know the person behind the blog and by sharing little known facts it's like we're having a conversation with each other.
4: A tutorial
You could skip the introductions, for now, and show how useful your blog is for your readers by demonstrating something they struggle with.
5: A photo essay
Visualise your story or take us behind the scenes with a series of photographs. This works particularly well if you have a business that has a visual factor, like photography, art or some other creative industry.
As you can see from the points above, a lot of them are focused on introducing you and your business. For many of us a look behind the scenes and behind the business is intriguing. We want to know more about the people we might eventually buy from, so introducing yourself in your first blog post seems to be the ideal way to start a relationship with your clients.