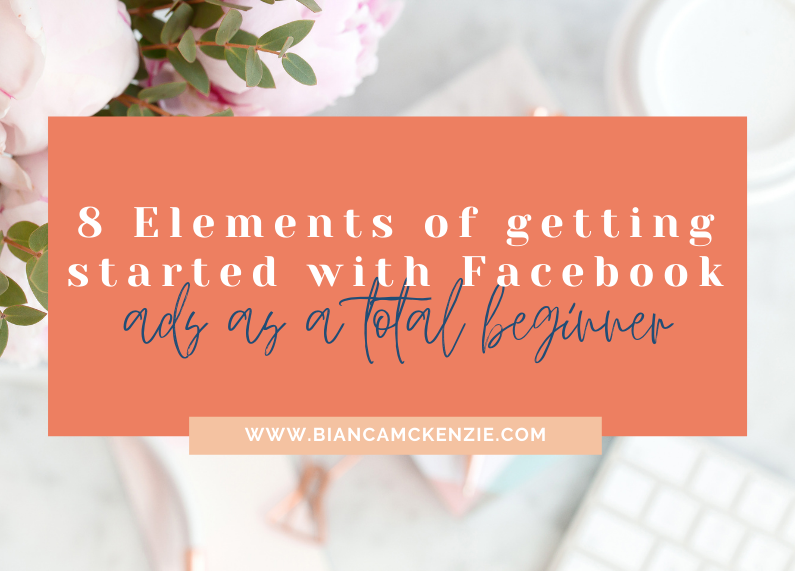 Facebook ads have been around for a while now and you may have heard that some entrepreneurs are having great success, but others have tried Facebook ads and were disappointed with the results.
Let me tell you a secret (well, it's not so secret). Even those who are having success with Facebook ads have also seen many disappointments.
You see, nobody runs the best ever Facebook ads straight out of the gate (excuse the pun but we're right in the middle of the Spring Racing Carnival in Melbourne). Even if you're seeing results with your first efforts, there is always something to improve on.
Facebook ads constantly change and it's a constant game of test and measure. Even for full-time ads managers like myself. Most of my days are spent testing, measuring, tweaking, optimizing. Whilst I have a fairly good idea of what is working in the market and what isn't, I never take that at face value. Everything I do is tested first because every business is different, every market is different and every time is different so each time you run ads you'll get different results.
If you're new to Facebook ads and haven't dipped your toes in the water just yet, this post is for you.
Ps. before we start, make sure you have your Facebook pixels installed as none of the following steps are going to pay off if you don't. To find out how to do this, read this article first.
In today's post I'll share the 8 Elements of getting started with Facebook ads as a total beginner.
1: Goal setting
The first step for any marketing activity, including Facebook ads, is to set your goal. What exactly do you want to achieve with this campaign? Is it more leads, more likes, more sales? Your goal determines what path you'll be taking next and how you're going to reach this goal.
2: What is your offer going to be?
The next step is your offer. What will you be offering to attract your ideal audience? Whilst this could be a paid offer, I often recommend that clients choose a free offer first as most customers who have never heard of your business will be hesitant to purchase from you. By offering them something free first you open up the opportunity to build a relationship with them so they can get to know you, like you and trust you.
3: Identify your ideal audience
The next step is to identify your ideal audience. This may sound easy but I often see my clients skip this section and simply target everyone in a certain age group or area. By targeting everyone you're not specifying anyone which makes it very confusing for those you're targeting, plus you're often wasting a lot of money.
If you need help identifying your ideal audience, you can read more here and here.
4: What's your ad going to look like?
Now we've finally come to the ad. Have a think what you want your ad to look like. Is it going to be an image ad, a video ad, a carousel ad or one of the other types Facebook offers?
If you're brand new to advertising I often recommend starting with an image ad. You can create multiple images, let's say 3 to start with, that you can test against each other to see which images your audience resonates with the most.
Here's something I want you to do right after reading this post. Head over to your Facebook news-feed and look at the ads to see how they're laid out, what's good about them, what you don't like about them etc. Looking at other ads often helps us find out what we want to do for our own business.
5: Putting your ad together
Now it's time to put your ad together. As I said before, create a few different images that you can test against each other. Also write your copy, your headline and your news-feed description. Look at other ads to see how this is done and what type of copy you'd like to use for your ad. Don't copy anyone else but use your own voice (and ideally that of your audience) instead.
You might like to use testimonials or other 'client words' in your ad, or you might like to keep it super short.
If you're not sure about creating images for your ad or where to start, you can read more here and here.
6. Where will you be sending your traffic?
The next step is to determine where you'll send your traffic. Most people will use a landing page for this that is specifically setup for the ad. Often the only action someone can take is to sign up for and download the free offer. The reason this is done is that website homepages and other pages often provide distractions which means that you're less likely to get the outcome you desire. Taking away the distractions helps you get the result you want.
If your goal is to make sales, then you'd be driving traffic to a shop page or product. Please keep in mind that making sales to a 'cold' audience is extremely difficult.
Again, spend some time looking at ads in your Facebook news-feed and click on a few to see where they take you. It's great for inspiration.
7: Launch your ads
The next step is to setup and launch your ads. If you've followed the steps above you should have all the components ready to setup your first ad. Follow the steps that Facebook gives you and if you're unsure of any parts, I'd leave them on the default setting.
If you're unsure of how to start your first ads, read more here or join my FB Ads for List Building Course (your best bet at running great ads straight out of the gate… whilst we're still using horse racing pun!)
8: Tracking your numbers 
Once your ads are setup you're not done yet. Now it's time to keep an eye on the data to see how well your ads are performing. It's important to track your numbers and to keep an eye on your conversions. Conversions can mean a few different things depending on the goal you set for your ads. It could mean sign ups to your list, clicks to your page, sales for a product etc. Your goal determines what you measure as a conversion. Keep an eye on your conversions, let your ads run for at least 72 hours but ideally longer as it's collecting data that you can then analyse and use to improve your ads next time.
If it's your first time running ads please note that it may take a while for you to start getting the results you want. Facebook is a very smart platform and the more you try different things the better you'll start to understand it and the better your ads will get.
If you're ready for Facebook ads and you'd rather have someone show you what to do to get results, please check out my FB Ads for List Building course. I'd love to welcome you and show you exactly what I do on a daily basis to get stellar results for my clients.