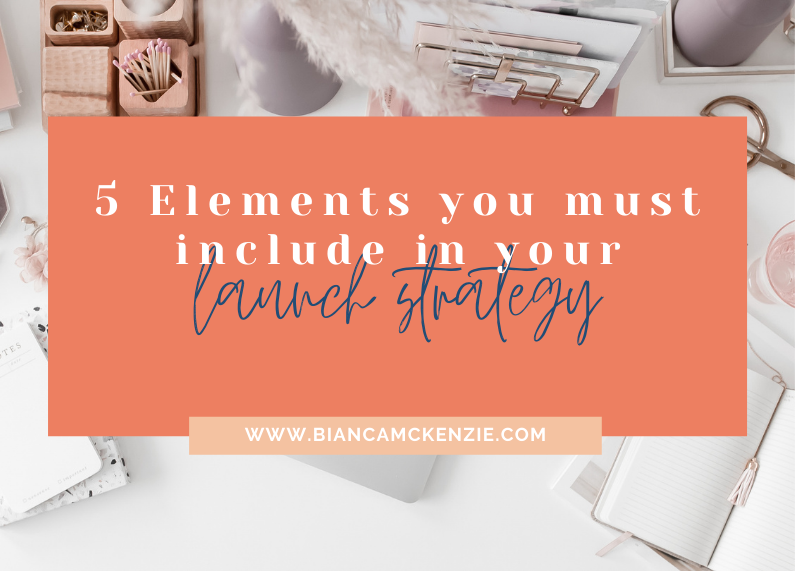 You've created your course.
You've set a dollar amount for your program.
You've done the research on your target market.
You've created your sales page.
You're open for business.
… only to hear crickets.
What you failed to do was create a strategy to launch your beautiful creation.
You see, EVERYTHING we put out there for sale needs marketing. Yes, you might get an icky feeling when I say the word but I'll say it again. Whatever you want to sell, you need marketing. It might not be what you want to hear, but if you want anyone to come through your virtual doors you'll need to share what you've created and invite people to join you.
So now that you have your program or course ready and have opened your virtual doors, here's what you'll need to actually sell it.
You need a strategy, a game plan for getting virtual bums on seats and I'm going to tell you 5 elements that you must include in your launch strategy.
Buckle up, we're ready to launch.
1. List building
The first step to being able to sell your program or course is to build an email list. If you haven't already started your email list you'd really want to get started. I've written about the importance of an email list in the past so check back here.
In a nutshell, your email list is the most likely source of conversion plus the easiest way to connect with your audience. You may have heard that the money is in your list and for course sales or any 'volume' sales this is 100% true. You'll need a list.
2. Email nurturing
This element goes hand in hand with the first one. Whilst having a list is great, you can't just 'collect' email addresses and sit back. You need to connect with your subscribers and nurture them. Share relevant content with them so that they get to know, like and trust you.
3. Facebook ads
As a Facebook advertising strategist I have to include this, but I do want to say that you can build a business and grow your list without ads. It will most likely be a lot slower but it's totally possible.
In my experience, Facebook ads has grown my email list faster and it has done the same for my clients. It's one of the reasons my clients choose to work with me, and I've been behind the scenes of 5 and 6 figure launches. One of the secrets to a big launch is that you need a sizeable list of subscribers that you can convert into buyers. Given that the average conversion rate for online programs is 1 to 3%, you can do the math on how many subscribers you'd need to reach your launch goals. I guess it's the reason for seeing a multitude of ads in your newsfeed. It builds your list faster.
Want to run ads for your launch? Get in touch with me here.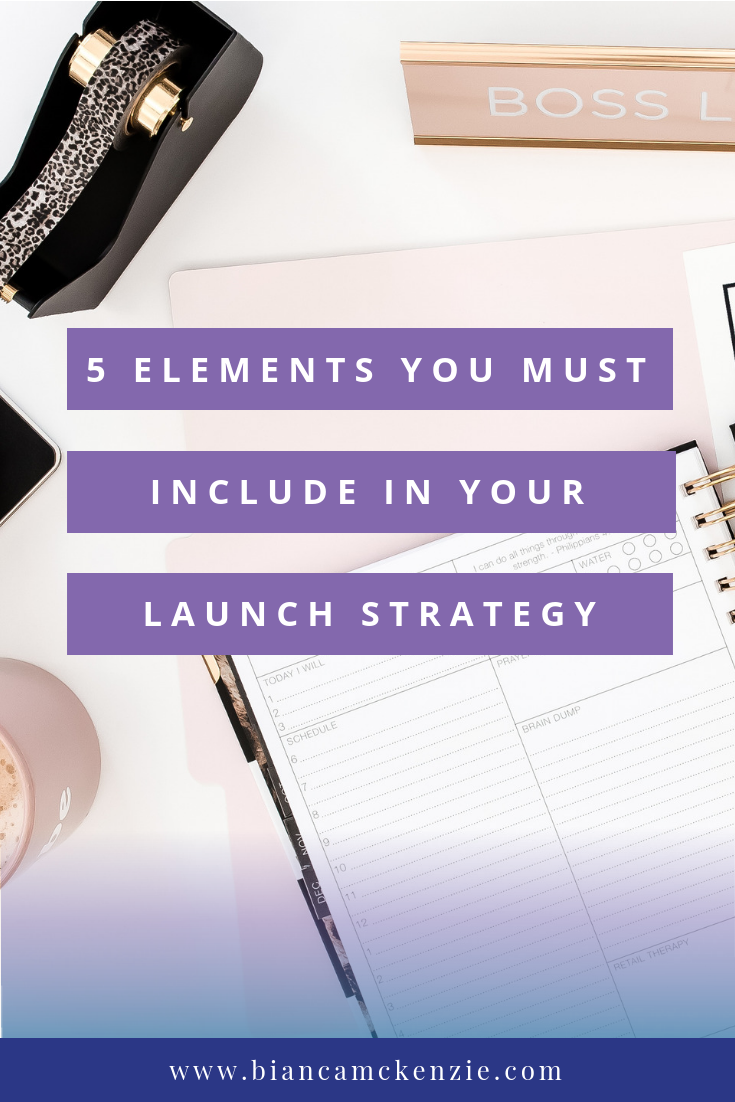 4. Facebook live
Once again, I'm going to include this but want to mention that you don't have to do Facebook lives. However, it will support your launch conversions.
Facebook live is a fast track to getting to know, like and trust you. People can see you, hear you and make a connection so much faster than through the written word. If you're looking to build a connection with your audience faster, Facebook live is the answer. I recommend that my clients incorporate them in their launch strategy because it builds a connection and makes them visible and 'front of mind' during a launch.
It's also a great opportunity to create a dialogue with your audience and answer potential questions live.
5. Connecting
I'm wrapping up with this element because it's the most important one of all and I want you to remember it.
Business is all about creating connection and building the 'know, like, trust' factor. People buy from people so the stronger you can build a connection, the better. It's important for your audience to get to know you and resonate with you, especially in a service based business but also in the online course space.
Utilise social media platforms to build that connection. Have conversations with your audience. Show behind the scenes. Answer their questions. Show them who you are. Have virtual coffees with your audience. Send them love notes (your email newsletter will be perfect!)  Every touchpoint builds further on the connection and when your audience is ready they'll show you the dollars because they 'know' you and know that you can help them.
Still overwhelmed by launching? Let's get crystal clear and map out your strategy. Find out how by clicking here.
PIN IT