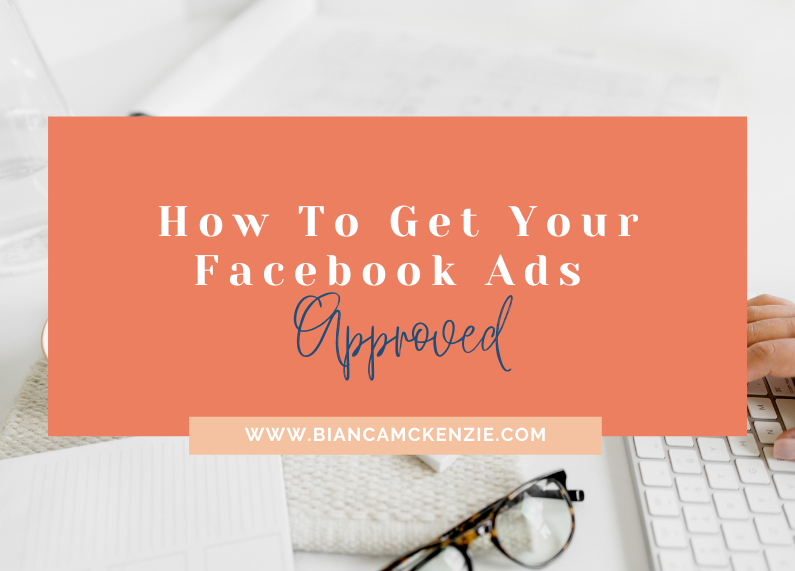 You're ready to run Facebook ads in your business and you've spent hours crafting your copy, creating your images and perfecting your Facebook ad. It's time to press the button to make your ad live and you're full of anticipation for the results.
Only to have your Facebook ad rejected…
In today's post I'm going to give you some tips to help you craft ads that get approved and let you in on the ways to appeal a disapproved ad. I also encourage you to read my post on protecting your Facebook ads account as it might give you some valuable insights too.
Contacting someone at Facebook isn't an easy thing to do so the best approach is to first check Facebook's ads guidelines to see if you can figure out what's wrong with your ad (in Facebook's eyes). I know you're not breaking any of the guidelines on purpose, but Facebook has software that pick up on little things and if they think there's a breach of the guidelines they will automatically disapprove your ad even if it's inside the guidelines.
It can be quite confusing, frustrating and when you start searching for the 'mistake' it can be vague.
One of the guidelines that is often breached is the one that says you're not allowed to call people out, discriminate or single them out based on personal attributes or personal behaviours.
Generally, ads that are rejected contain the pronoun "you" or "your." For example, if you're a health coach, you could be saying, "Are you looking to lose those extra kilos?" If you're a relationship coach, maybe your ad says, "Are you ready to find your dream partner?" Or, if you're a money mindset coach, you could say something like, "Are you ready to make a million dollars?"
Using the pronoun "you" or 'your" could get picked up by Facebook's software and your ads might be rejected because of the frequent use of "you" or "your"..
There are certain words inside of Facebook that can trigger the software to disapprove your ads. Get familiar with these words. They often apply to industries that can be somewhat delicate and touchy, for example the health and wellness industry, relationships and sex, alternative medicine etc.
Familiarise yourself with Facebook's advertising policies and keep up to date regularly because they do change from time to time.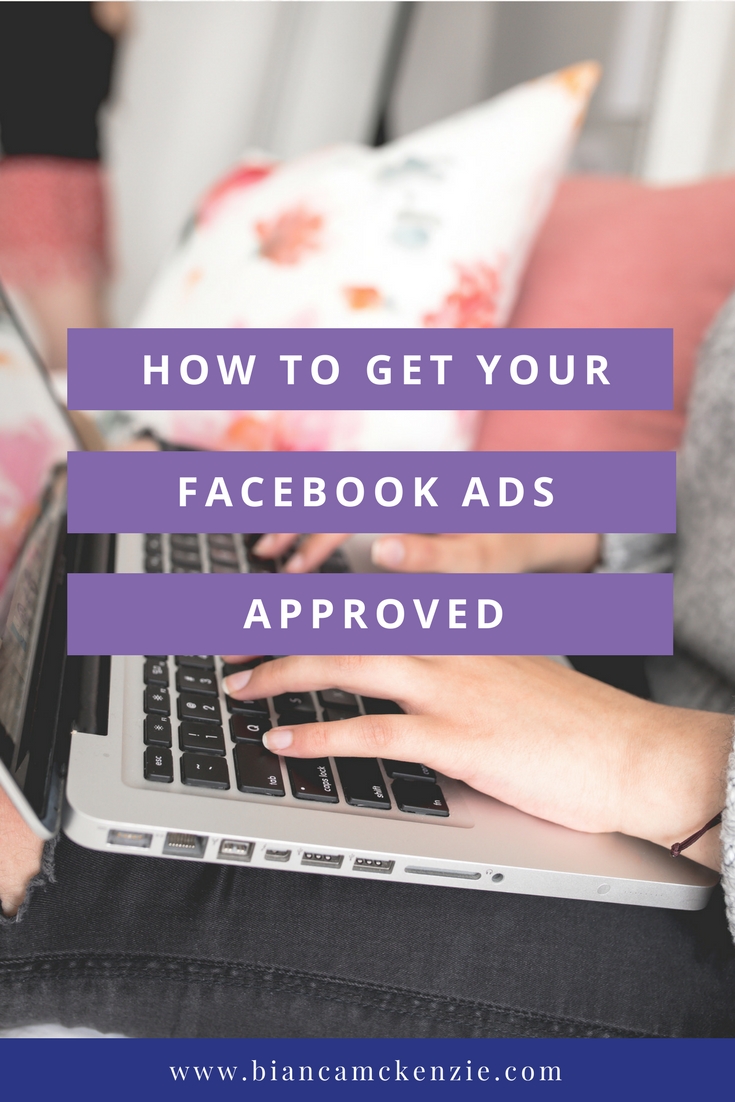 Once you've checked the guidelines to make sure that you're not in violation of one of the rules, it's time to reach out to Facebook and appeal the decision. The best place to start when you're appealing an ad is to try the live chat feature so you can talk to someone in real time.
Unfortunately, this feature isn't always available because it's live but, check to see if it is available at different times of the day because it is the easiest way to get the approval decision changed.
To see if live chat is available, head to Facebook ads manager and click on help in the top right-hand corner. Scroll all the way down to "additional support," this is where you'll see the chat icon if Facebook support staff are available at that time.
The next best option is to send an email. You'll find the email option on the same page as the chat option. If you're waiting more than 24 hours for a response, resubmit a new query.
If you're new to Facebook ads and want to learn more, I invite you to watch my free training video 5 Steps to Creating Strategic & Profitable Facebook Ads that Build Your Email List... without overwhelm or wasting money.