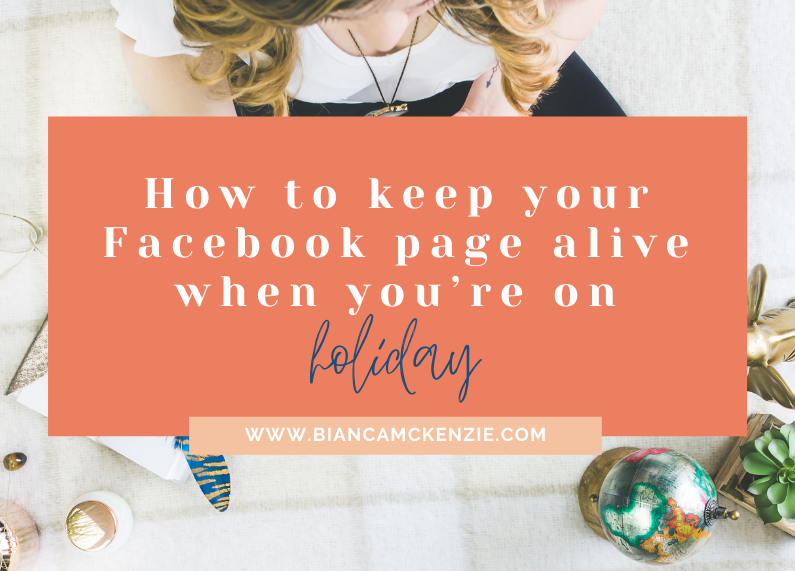 With the Christmas holidays coming up you might wonder how you are going to manage social media and whether or not to keep posting over the holidays.
Because social media never stops and your audience will be spending time online, I highly recommend that you do keep posting and put a plan in place regarding the management of your social media challenge.
You won't need to spend hours and days online… I promise.
Here are 5 steps to keep your Facebook page alive when you're on holiday:
1: Plan ahead
If you're planning to take time off during the Christmas season, I highly recommend that you plan your social media posts in advance. Create a list of what you will be posting and on which days and times.
2: Create content in advance
Based on your plan, create your actual social media posts in advance. Have your images and copy ready to be added to your Facebook page.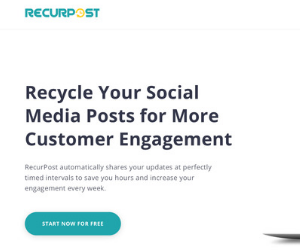 3: Schedule content in advance
With your plan in hand and your pre-prepared content ready, set up your posts in advance. You can use Facebook's scheduling function or use an external scheduling tool such as RecurPost.
4: Outsource
If you prefer to take a hands-off approach and not think (or worry) about your social media at all during the holiday period you can outsource the posting to someone else. There are excellent social media managers available who will give your page the love it deserves. One little note, make sure they are trained in answering frequently asked questions, but also the more tricky questions or give them direct access to you for 'emergencies'.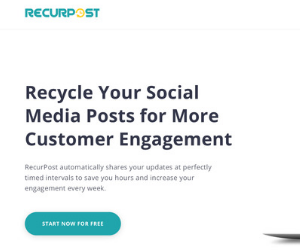 5: Get someone else to answer comments
Rather than outsourcing everything completely, you can outsource the response to comments on your posts. It's important to keep your audience engaged and respond to their comments and questions in a timely manner. You can either choose to spend 15 minutes per day doing this yourself or you can outsource this to a staff member or social media manager. Remember, make sure they know how to respond to tricky questions and also 'be on brand' by using your business' tone of voice.
Hopefully these tips will help you keep your Facebook page alive while you take some well-deserved time off. Have a lovely holiday!
Disclosure: Some articles on this site may contain affiliate links, meaning, at no additional cost to you, Bianca McKenzie may earn a commission if you click through and make a purchase.