Some of you may know, but for some of you this might be a big bombshell. I still work a full-time job. Yes, it's true, I'm building my business on the side for now while I work full-time as a marketing manager in education. (Yes, it's totally aligned with what I am doing in my business).
I spend most of my evenings and weekends creating content, writing blog posts, refining my messaging, developing coaching programs and writing e-courses.
It's the e-courses part that I really want to discuss with you today as it's changed so much for me. When I first started my business I planned to do one-on-one coaching only and perhaps run a few live workshops, but as you can imagine this really limits how far I can take my business especially because I still work a full-time job. Whilst I love working with my lovely tribe one-on-one, there are only so many hours in a day and only so many people I can work with in a week.
So when I first found out about e-courses I was fascinated by the 'one to many' approach and being able to work with people all across the globe. It also meant that people could work at their own speed, in the comfort of their own home, and at the time they want to learn.
I decided that I wanted to create an e-course to teach my tribe social media for business but I really didn't know where to start… until I found Kathryn Hocking's free video series.
The video series helped me find my e-course idea, it also took me through the most common mistakes so that I wouldn't make them and it also helped me get confident with my idea and launching an e-course.
It took me a little while to decide whether or not to sign up to Kathryn's course but I knew I wanted to create e-courses, I knew I needed help to do it and I knew that her course would be full of expert advice, material and support. Boy, was I right and then some!
Since joining the e-course launch formula just over a year ago I have created 3 e-courses, have gone through a number of launches and I have learned so much. I am now working on my next e-course, a signature e-course that brings two of my e-courses and all of my expertise together. Every time I create an e-course I go through Kathryn's materials again. I have a very large folder with all of the course content all with tabs so that I can easily find what I need.
Creating e-courses has given me so much joy in my business.
Not necessarily because of the leveraged income that it creates (which is great!), but I also love the process of creating the course. I love writing teaching materials, creating 'how to' videos for you, designing the workbooks, putting the membership site together and generally being creative.
On top of that, my e-courses have provided me with a wonderful community of entrepreneurs who I help transform their online marketing. I love being in my own Facebook groups but also in Kathryn's group, which is such a supportive group full of women who rally together and give you feedback on your courses, answer questions and collaborate. Kathryn is pretty much always in the group and it has been so great to connect with so many wonderful women.
Of course the leveraged income is wonderful too. Essentially I have created this amazing content that helps my tribe and I can use it over and over again, which makes it leveraged income. It's not quite passive and I'll let Kathryn explain why that term isn't quite correct in her first video.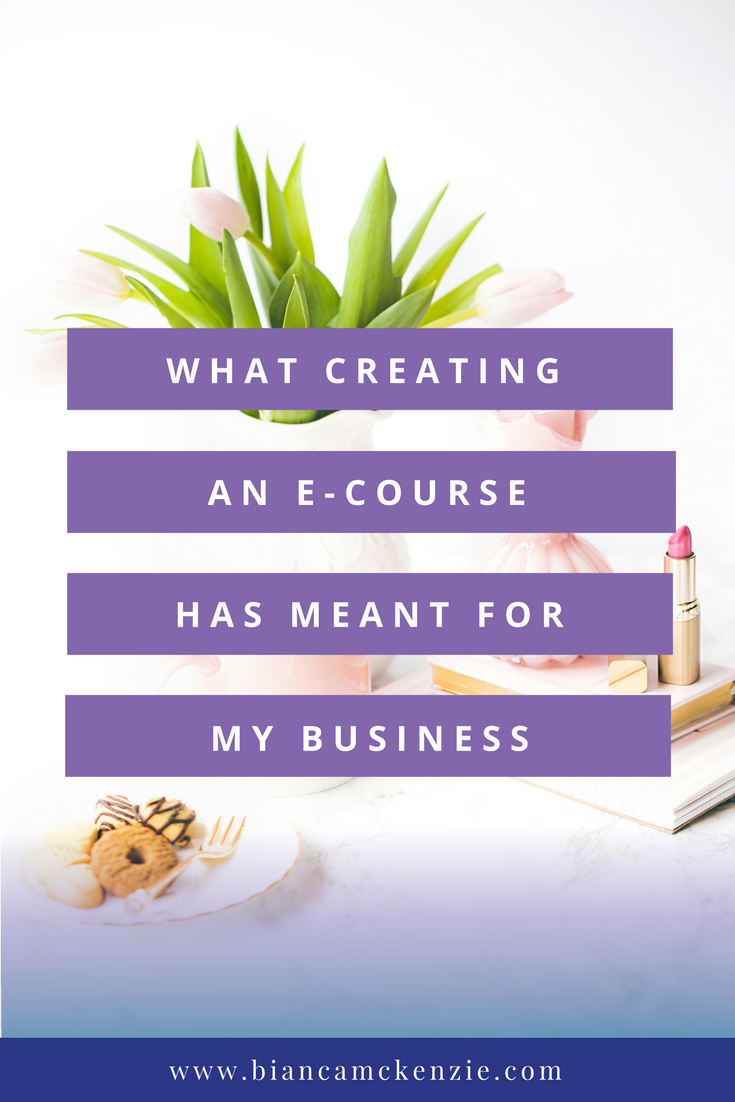 If you've been toying with the idea of creating some leveraged income I highly recommend signing up for Kathryn's free video series, which include:
How to hone in on the right idea for your e-Course (so that you know your creating something your audience will buy!)
How to avoid the 10 common rookie mistakes that negatively impact your e-Course enrolments
How to loose the fear and launch with confidence (so that you can stop playing so small)
Each video comes with beautifully designed downloadable resources, and is jam-packed with her secrets to creating profitable e-Courses and an abundant lifestyle business.
Plus there is even a special live event after the video series ends showing you how to have a epic e-Course launch (even with a small list!).
Next time I'll share what I've learned from creating e-courses, my first launch and what I found challenging.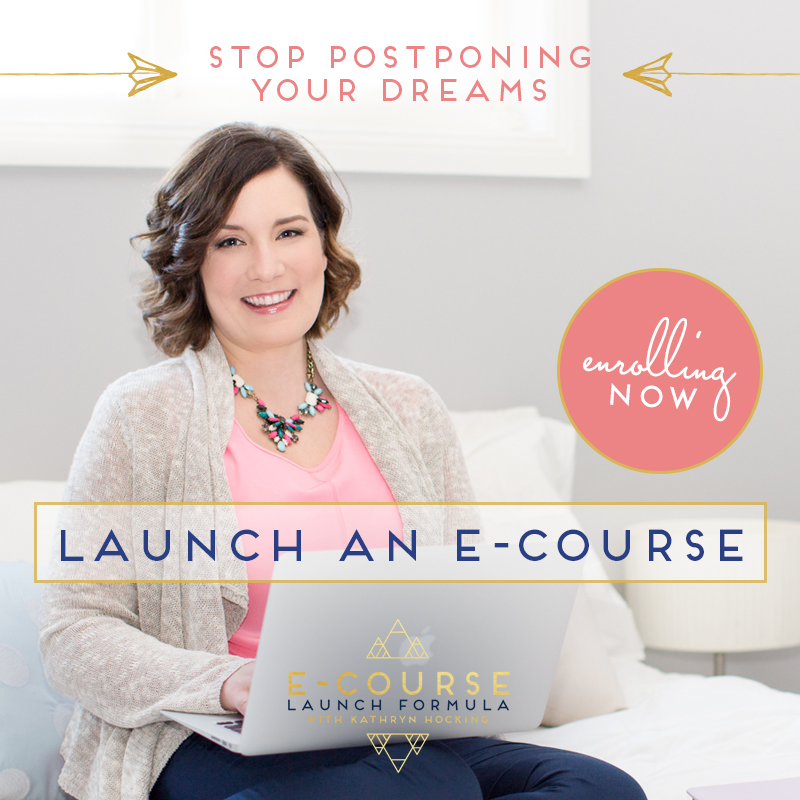 I am a proud affiliate of Kathryn's program and I may receive a commission if you decide to join.
<script src="//static.leadpages.net/leadboxes/current/embed.js" async defer></script> <img style="cursor:pointer;" data-leadbox-popup="pS69p67HiSRtjX4Fb4srEb" data-leadbox-domain="biancavanmeeuwen.lpages.co" src="https://lh3.googleusercontent.com/fYtk6T5R7ddFgGQBXGbWztAWdaM4rJBDOiK3Mmc7IWtpypzo5dI-2zKmzEZJhfIHAtAQE10oJbq_Ze6n7aLMYQ=s0" alt="Click here to subscribe"/> <!-- [et_pb_line_break_holder] -->
<script src="//static.leadpages.net/leadboxes/current/embed.js" async defer></script> <img style="cursor:pointer;" data-leadbox-popup="CwYdFS7XwmQEx9ZwHfZ7HJ" data-leadbox-domain="biancavanmeeuwen.lpages.co" src="https://lh3.googleusercontent.com/R7MOB2iVHBxdH_zcrdQPdwLelG4g4T6SW35UfyYIMVwPNR9OHytOCmM-k7RTn_69YGWYvLTThU4L-SM2sPcj=s0" alt="Click here to subscribe"/> <!-- [et_pb_line_break_holder] -->
<script src="//static.leadpages.net/leadboxes/current/embed.js" async defer></script> <img style="cursor:pointer;" data-leadbox-popup="1428b8173f72a2:14a6c65eab46dc" data-leadbox-domain="biancavanmeeuwen.lpages.co" src="https://lh3.googleusercontent.com/WJJbUF9lwLDP4hXniI2Svas4hhkGwV50xGY3pXjrUBZXqdL7lecGhOP_43mgi1mm-oRb91jCDNgToDA-8QO88g=s0" alt="Click here to subscribe"/> <!-- [et_pb_line_break_holder] -->