The images we use in our Facebook ads are extremely important as they are often what stands out first in the Facebook news-feed. Your image can be the difference between results or a flop.
But not everyone of us has a big budget for images, especially a fancy photoshoot or custom created images. So what do you do?
In this post I'm going to give you tips on how to find great stock images for your Facebook Ads.
1: Create your own
The first way to get good quality images for your Facebook ads is to create your own, and the bonus is that it's mostly free. Your smart phone already has a fantastic camera so you're ready to take awesome pics right now. To jazz them up a bit you can use apps to add text and effects and some of these apps will be free.
2: Canva
Canva is one of my favourite image tools and I create my own and my clients' ads using canva. You can use it too, and the fabulous thing is that Canva has its own image library where you can browse free photos, or pay $1 for an image (which is totally affordable if you ask me). The best thing about using Canva is that you can add elements to your image and edit the image in Canva, ready to upload to your Facebook ad. Also, Canva has templates for Facebook ads so you won't be guessing what size to create it in.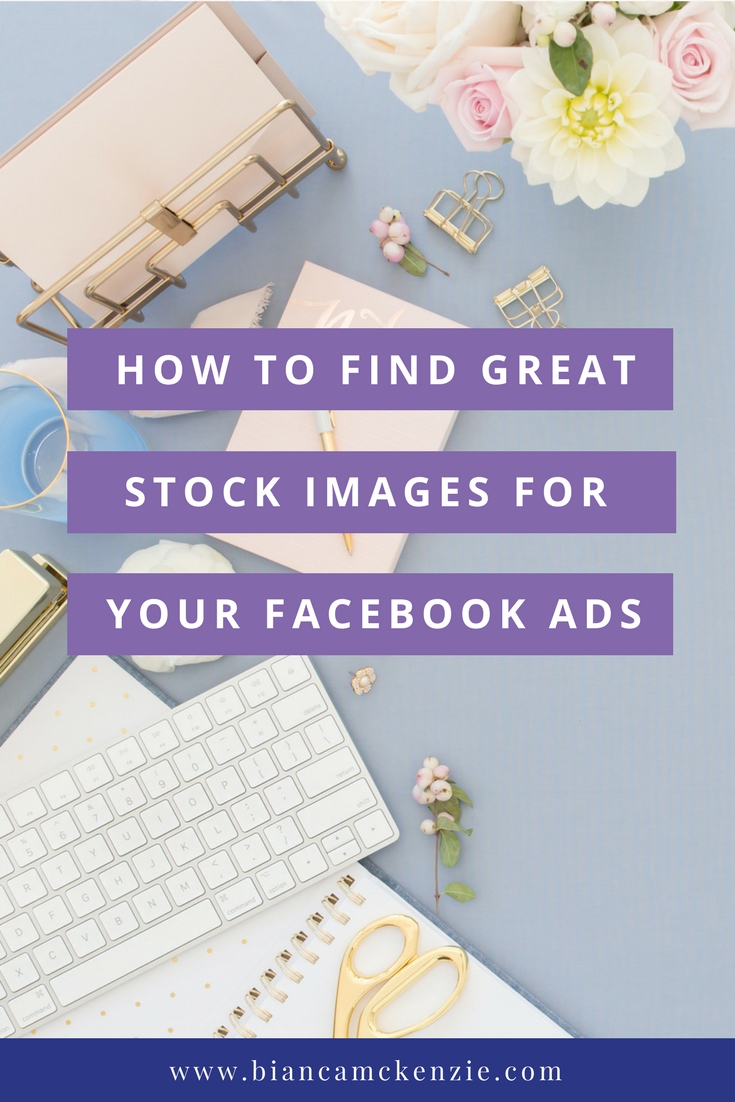 3: Subscribe to stock libraries
Start building a database of images through subscribing to stock libraries. Often you'll receive free photos for signing up which you can then use for Facebook ads. I do recommend reading the terms and conditions, making sure you're allowed to use them for that purpose.
My favourite stock library newsletters include: Haute Stock and Wonderfelle. They create absolutely stunning, gorgeous flat lay images and give away images for free regularly. If you prefer a different type of image, you can subscribe to sites like Big Stock or Shutterstock.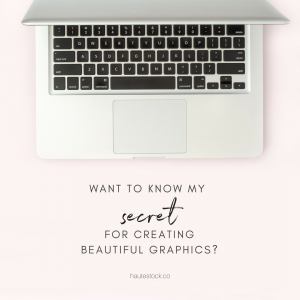 4: Facebook Image library
Did you know this?! Yes, Facebook has its own image library. It's one of the best-kept secrets on Facebook.
I've personally never used them because I prefer having my own library of images and have them ready before I setup my ads rather than wait until I'm setting up the ads, but there might be some real gems in there so I had to tell you about it.
To have a look at Facebook's images they can be found when you create your ad inside the Ads Manager at ad level. See if you find something there that you like. Afterall you never know, maybe you'll find the best image ever.
5: Unsplash (or other free sites)
This site offers free images and I've used many of them on my blog and in ads. They have beautifully styled images and you can choose from thousands and search by theme.
I'd like to give you a word of caution in terms of using free stock images Sometimes the owners change the 'rules' and you can be asked to pay or be sued. I recommend reading this post on how to protect yourself from stock photo scams.
Especially with sites like Unsplash, the images are very popular. When you do use an image from Unsplash you could add a filter or edit the image so that you add your unique touch to it. Otherwise, it will end up looking like everyone else's who used the same image.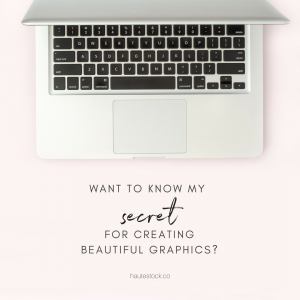 As you can see, there are plenty of ways to find great photos for your Facebook ads and it doesn't need to break the bank. If you have any other suggestions or resources, we'd love to hear about it!
Disclosure: Some articles on this site may contain affiliate links, meaning, at no additional cost to you, Bianca McKenzie may earn a commission if you click through and make a purchase.