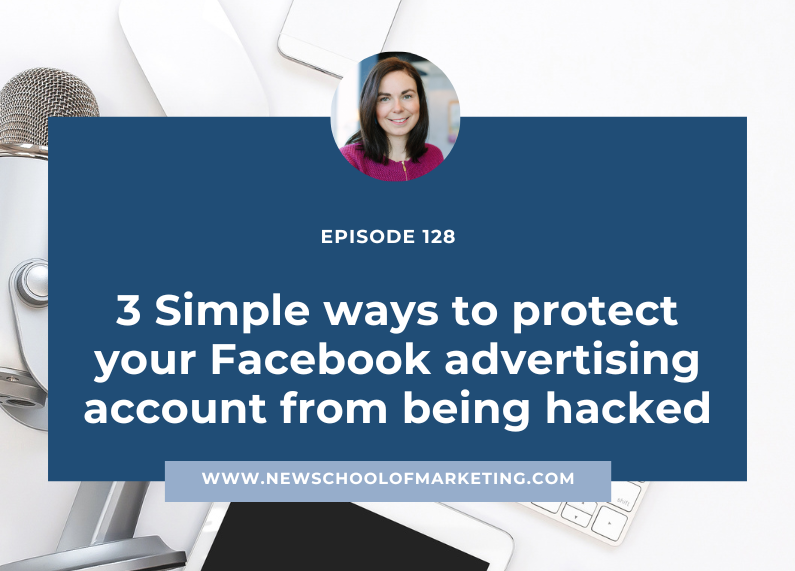 Last week I was asked to speak at a local event, which was really awesome. I love hearing from other business owners and getting to know all of the amazing talent in the region.
It was at this event that we got talking about Facebook and Instagram accounts being hacked and what you can do to protect yourself from that, so I thought it would be a great topic for this podcast episode.
Because I'm in the Facebook & Instagram advertising trenches every day I'm going to focus on what you can do to protect your advertising account as best as possible with 3 simple steps.
Connect with me
Website: www.newschoolofmarketing.com
Facebook: @newschoolofmarketing
Facebook group: @newschoolofmarketing
Instagram: @bianca_mckenzie
Love the New School of Marketing Podcast?
Let's be honest and upfront, because you know that's what I'm all about. Podcast reviews are super important to iTunes and the more reviews we receive the more likely iTunes will reward us with better reach.
I want to reach more course creators, store owners and awesome business builders that can add extreme value to our awesome insiders. I already love that you're here and ready to rock your business, but I'd be extremely grateful if you would review me on iTunes and SUBSCRIBE!
Can't wait to teach you everything I know about online marketing!
Facebook Ads Success Bundle
Inside this FREE bundle I'll show you exactly what you need to create and setup before you can start your ads.