ONLINE MARKETING AND SOCIAL MEDIA INSIGHTS, TIPS AND STRATEGIES
FOR ENTREPRENEURS, BIG DREAMERS, MOVERS AND SHAKERS!
Advice and insights to navigate the rocky seas of business, online marketing and social media.
Select a category: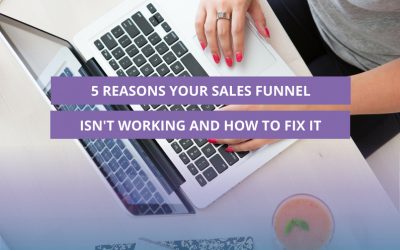 If you've been following me for a while you'll know that I'm a big fan of sales funnels, mostly because they go hand-in-hand with list building. You see, if you simply add people to your list but don't follow up with a sales funnel you're wasting an opportunity. I'm...
read more