ONLINE MARKETING AND SOCIAL MEDIA INSIGHTS, TIPS AND STRATEGIES
FOR ENTREPRENEURS, BIG DREAMERS, MOVERS AND SHAKERS!
Advice and insights to navigate the rocky seas of business, online marketing and social media.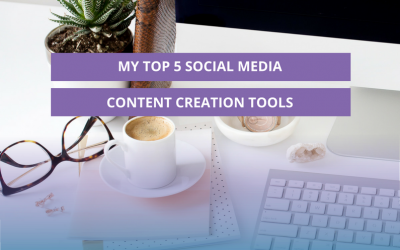 The last few weeks I've been sharing social media tips and resources and today I want to share my top 5 social media content creation tools. Content creation isn't something most entrepreneurs find easy or particularly productive. Let's be honest, content creation...
read more