ONLINE MARKETING AND SOCIAL MEDIA INSIGHTS, TIPS AND STRATEGIES
FOR ENTREPRENEURS, BIG DREAMERS, MOVERS AND SHAKERS!
Advice and insights to navigate the rocky seas of business, online marketing and social media.
Select a category: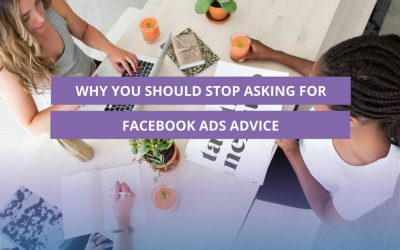 This post is inspired by what I see happen so often. Pretty much on a daily basis. Today we're talking about one of the biggest Facebook Ads NO-NO's that I see people make all the time. It drives me crazy. You've probably done it. I may have done it. But it's time to...
read more