ONLINE MARKETING AND SOCIAL MEDIA INSIGHTS, TIPS AND STRATEGIES
FOR ENTREPRENEURS, BIG DREAMERS, MOVERS AND SHAKERS!
Advice and insights to navigate the rocky seas of business, online marketing and social media.
Select a category: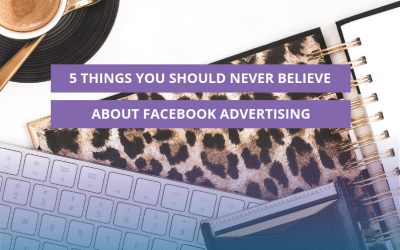 As a Facebook advertising strategist I get to talk to a lot of people about whether someone should use Facebook ads for their business or not. It's fascinating to hear what some of you believe in regards to Facebook advertising, so I'd like to clear up some of these...
read more