ONLINE MARKETING AND SOCIAL MEDIA INSIGHTS, TIPS AND STRATEGIES
FOR ENTREPRENEURS, BIG DREAMERS, MOVERS AND SHAKERS!
Advice and insights to navigate the rocky seas of business, online marketing and social media.
Select a category: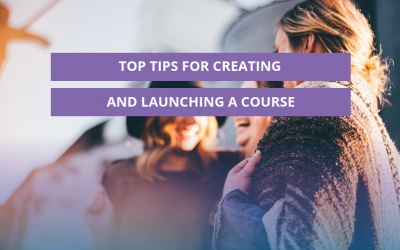 If you have been online for a while you'll notice that there is a lot of promotion and encouragement to create an online course. Many see it as the holy grail of 'passive income'.   Whilst it's a wonderful tool to teach your audience a skill, it's by no means passive...
read more