YOU HAVE AN AMAZING PRODUCT THAT PEOPLE ABSOLUTELY LOVE… 
IF ONLY THEY COULD FIND IT… 
You want someone to get your amazing products in front of the right people so you don't need to worry about where your next sale will come from.
You want a steady influx of orders every day.
Facebook ads could be your answer… but there's just one dilemma.
You've tried running Facebook ads yourself, but you're not completely sure how to get the most out of it.
You've done courses so you technically know how to do it, but you simply don't have the time or desire to run your own ads.
You recognise it's not your zone of genius and you just want someone good to do it for you. 
YOU KNOW FACEBOOK ADS IS THE WAY TO GO TO GROW YOUR BUSINESS…
but you don't know how to get to most out of it by doing it yourself.
FACEBOOK ADS HELP MY CLIENTS HAVE THEIR BIGGEST MONTHS EVER!
THAT'S WHY I OFFER TO TAKE FACEBOOK ADVERTISING OFF YOUR HANDS SO THAT YOU CAN PUT YOUR SALES ON AUTOPILOT.
You don't need to become an expert at something you're not passionate about and leave it up to someone who eats, sleeps and dreams Facebook Ads.
You don't need to keep up to date with Facebook's constant changes, because let's be honest Facebook makes changes faster than you blink your eyes.
All you need to do is sit back, let me work my magic and watch the results come in.
The e-Commerce package recognises the needs of your online shop and the strategies that work today to get your products in the hands of your ideal client.
I created this service because I know how important getting the right leads is to having a successful e-commerce business.
WORKING CLOSELY TOGETHER, FOR EACH CAMPAIGN I'LL TAKE CARE OF

Pixel reference doc
Your unique tracking pixels and installation instructions on a document so you always have them handy for future use.

Ads copy review
If you already have ads copy to go or you prefer to write it yourself, I will give it all my love in a review to make sure your copy will get approved and do well.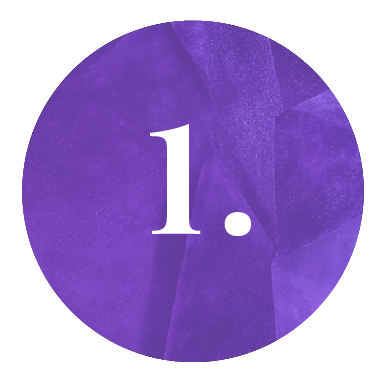 GOAL SETTING
You answer some questions about you, your clients and your business goals so that I get to immerse myself in your business before our call.
We get on a call and discuss your goals in real time to make sure that we both share your vision for your e-commerce shop.
If we're a good fit to work together, you'll make a $250 non-refundable deposit to secure your place in my calendar.
Once I've received your deposit, I'll start working on your strategy.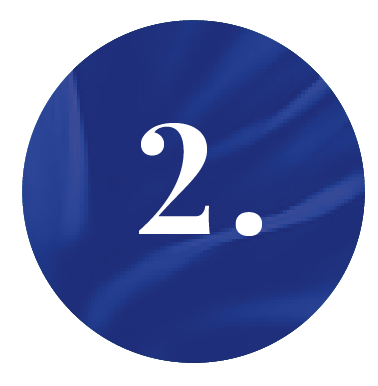 COLLABORATION
You'll get a welcome package with a timeline for you, so that we make sure your campaign stays on track.
You'll get your own private Google Drive Folder, so that we can keep all your relevant documents in one, safe place. This will be our collaborative workspace.
I tell you what I need from you to make it easy for you to get all your ducks in a row & stay on track. You send me everything on the list. 
You give me feedback on all the images, ad copy & relevant launch pieces when prompted by me so that we can be sure that you're 100% confident about how we're appealing to your ideal clients.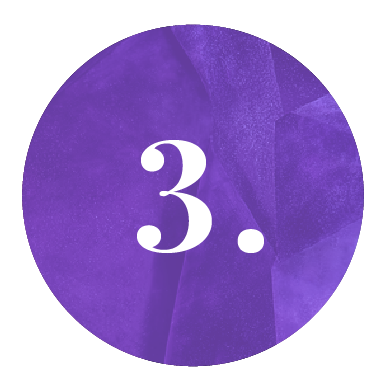 REVIEW
I'll research your ideal client and target audience so that we know exactly who you're targeting & get only the best people that are most willing to buy from you. I'll put a list of my research findings in your Google Folder.
I'll write your ad copy, design your images and review your product pages to make sure they're supporting your campaign, instead of costing you new sales.
You'll review the copy and images I have sent you and let me know what your thoughts are, so that we make sure that you're happy with your copy and images and it speaks to your ideal client.
You review the target audience suggestions and let me know who you feel is your strongest audience so that we prioritise the right audience for your offer and increase your success rate.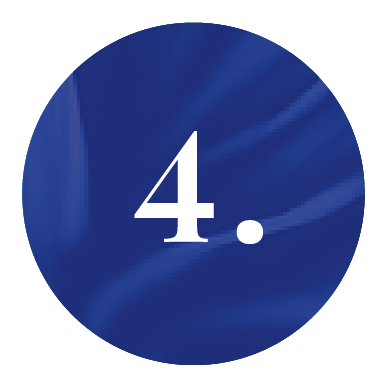 ADS SETUP
I will setup your campaigns and ads with precision so that we optimize them for conversion and aim for the best result possible.
I share a preview of your ad with you and seek your feedback to make sure that your launch offer is well presented and we're both happy with it to go live.
I will schedule your ads to go live at the agreed time and monitor Facebook's response to your ad.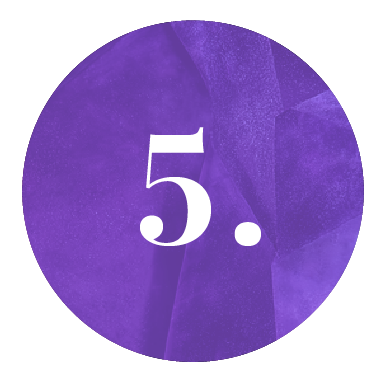 MANAGEMENT
Each day I will monitor your ads in Ads manager so that you are getting the best results for your advertising budget.
I will apply my analytical eye to your ads to read and interpret the data Facebook supplies us and if needed I will tweak your ads for better performance.
Paying close attention to your ads, I will switch off what's not working and optimise what is so that you're not wasting any money and get the best possible conversion for your dollars.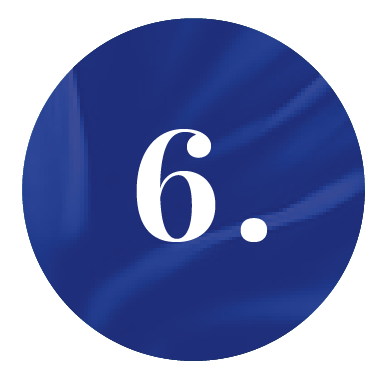 REPORTING
In your Google Folder you will have instant access to your results, which I update frequently in a Google sheet so that you're always up to date with how your campaign is tracking.
I'll be in touch with you often to inform you of your ads performance so that we can troubleshoot collaboratively if needed.
We'll get on a call 48 hours after your ads started to discuss results so that you have an understanding of your campaign, your conversion results, your target market's behaviour towards your products and any lessons that may be helpful for the future.
BUT WHAT YOU'RE REALLY GETTING IS…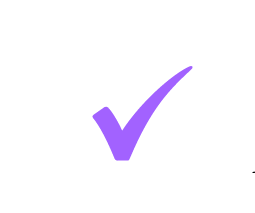 EXPERTISE: I've got 10+ years of marketing experience & I'm an expert at converting paid traffic into paying customers using Facebook Ads. I've made a lot of mistakes along the way. Now, it's my job to share those lessons with you.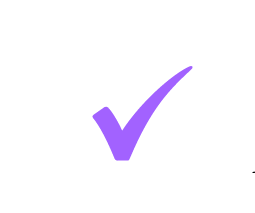 CONFIDENCE: Facebook Ads can cause a lot of "am I doing this right" angst. My process is so thorough that you'll have no doubt that we've done everything in our power to get you the best results possible.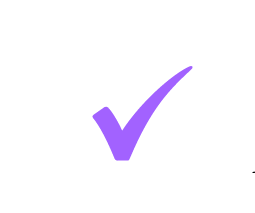 GROWTH: Working with me on your Facebook Ads can triple your sales. It's happened before & it'll most likely happen again. Because I'm 100% committed to adding a revenue boost to your shop.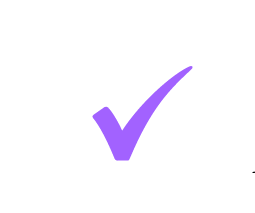 PEACE OF MIND: You don't have to sleep with one eye on your Facebook analytics. I'll do a daily data review & interpretation for you to constantly be tweaking & improving your ads without you having to even think about it.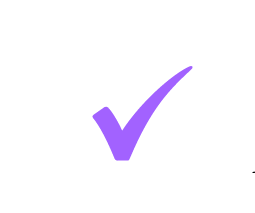 EASE: Facebook Ads are hard. There's so many nuances to consider. But I'll take all of that strategy & implementation off your hands. With my help, you'll have more time to focus on what you do best, without having to worry about your Ads.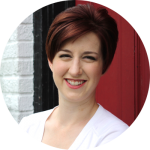 MORGAN MACDONALD
PAPER RAVEN BOOKS
"I've worked with other FB ads people before, but working with Bianca has been extraordinary! Her attention to ad design, copy, and audience is detailed and well-researched. She absolutely nailed my audience, right off the bat. Within one week of my campaign going live, Bianca had grown my list by 800 at an average cost per sign up of $0.62!"
BUT AREN'T FACEBOOK ADS A RISK AND A GAMBLE?
HOW DO I KNOW I'LL GET RESULTS?
IT'S TRUE – THERE ARE NO GUARANTEES WHEN IT COMES TO FACEBOOK ADS. 
But there are a lot of things that we do behind the scenes to line everything up for success for you. My clients have great success because of this 'no stone left unturned' approach to Facebook advertising.
Here are some of the biggest secrets to reducing the risk that your ads will flop & dramatically increase the chances that your launch will be a huge success:
Success Booster #1: Knowing your ideal client really, really well
Knowing your ideal client really well helps us with creating a strategy that speaks to them, so we can craft copy and create images that make your ideal client feel like it was created especially for them (which it is!).
Crafting click-worthy copy and creating images that stop your ideal client scrolling their ever-busy newsfeed is the first step to Facebook ads success. It also helps us get laser sharp on your target audience in Facebook, so you get the best ROI and only those on your page who really want to hear (and buy!) from you.
Success Booster #2: Confirm that product sells 
Facebook ads are not a tool that fixes a broken shop. Sales are made because you have a product that people want and it already sells like hot-cakes.
You've sold your product before and your tribe love what you do, so your shop is already converting without any help from Facebook Ads.
Success Booster #3: Prepare/setup/publish your ads in advance
We don't jump straight into setting your ads up. Investing time at the beginning to set yourself up for success will save you money down the track when your ads are performing well (instead of just stabbing blindly at the 250 million people who are on Facebook everyday).
Facebook ads are a long term strategy and take care and precision to prepare. All good things take time right, after all it takes 6 hours to build a Toyota and 6 months to build a Rolls Royce. We're building you the Rolls Royce of Facebook ads.
Success Booster #4: Listen to what the data is telling you
For each new campaign, we'll take the time to come up with at least 4 different Facebook Ad Designs and then test each one. Facebook actually tells you which ads and ad set in your campaign will get you the best results, for the lowest investment. It's just a matter of knowing how to read the data.
LUCKILY FOR YOU, IT'S MY JOB TO INTERPRET THIS DATA AND TELL YOU IN PLAIN ENGLISH HOW WE CAN TWEAK YOUR ADS OR OTHER PIECES SO THAT YOU GET BETTER RESULTS WITH LESS MONEY.
SO WHAT KIND OF RESULTS CAN I EXPECT?
There is no guarantee when it comes to FB ads but here are some of the results I have had in working with clients: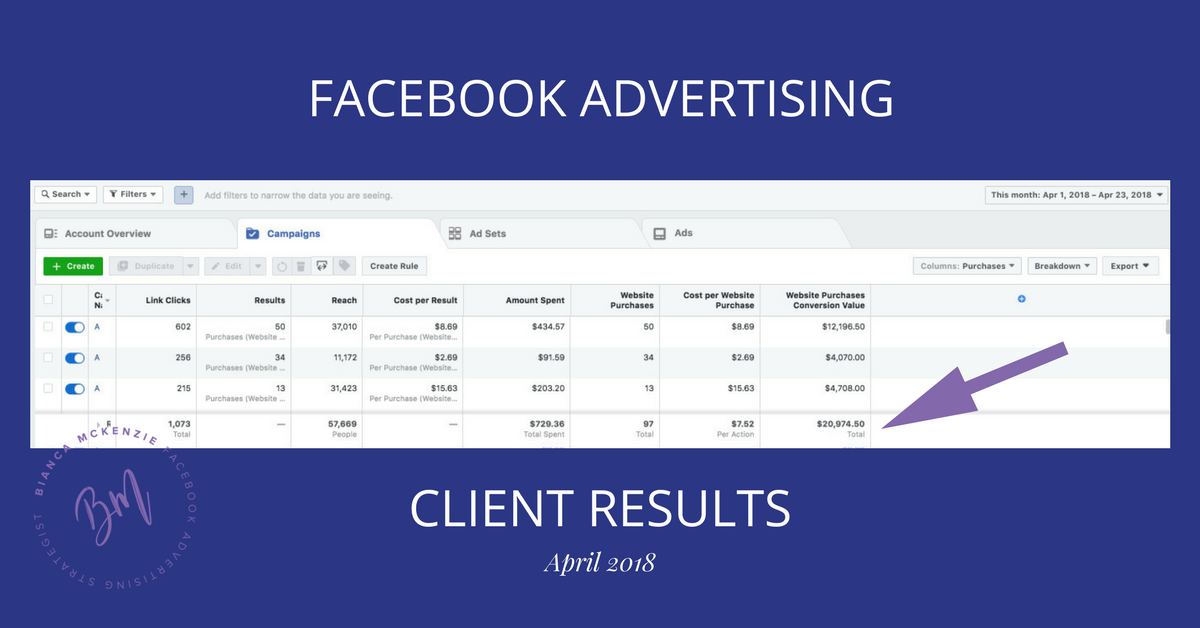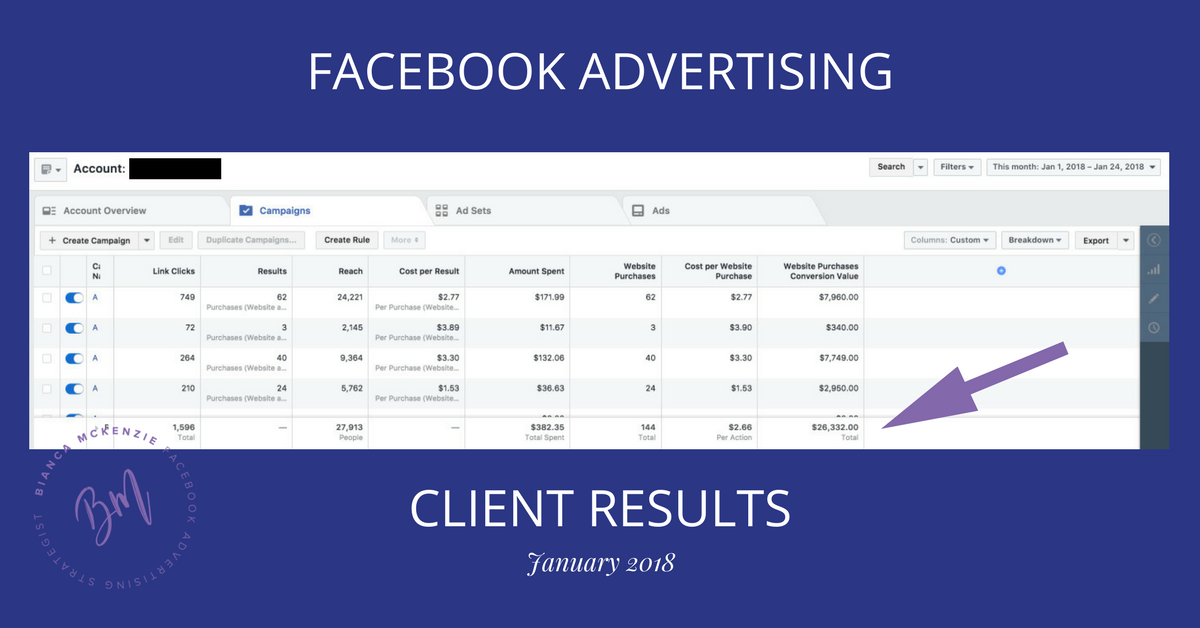 HOW DO I KNOW THIS IS RIGHT FOR ME?
I've got to be honest with you: this service isn't for everyone. I only have limited availability for this package because I'm committed to getting the best results that I possibly can for you.  
So please read the following carefully to make sure this is right for you so that I can help set you up for launch success: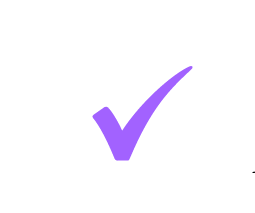 You want to use Facebook ads as a key part of your ongoing strategy.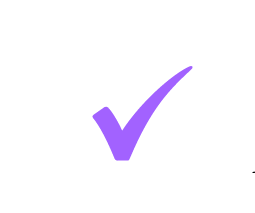 You have a proven product that you have successfully sold without the help of Facebook ads. Your store should be converting at 1% or higher before running Facebook ads.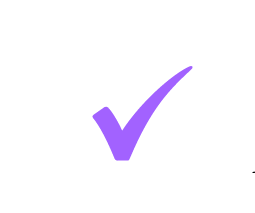 You have a product page and website that converts to buyers.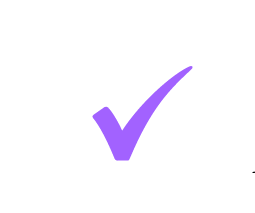 You have a product that costs $100 or more. (If your product or average order value is under $100 I recommend learning how to do it yourself with my course – click here to find out more)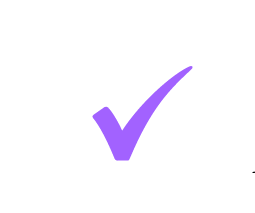 You know EXACTLY who your dream client is (and you'd never dream of listing something as vague as "women between 18 -60").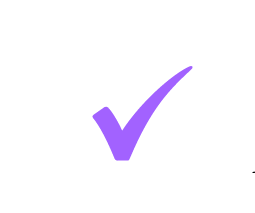 Want to work collaboratively on getting results, but are not a micromanager. (you trust that I'm the expert and trust the process. I will communicate with you when things need to be tweaked).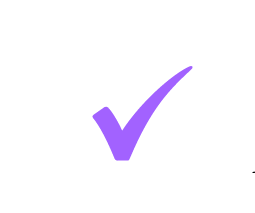 You are ready to invest in your business growth and understand that there is no guarantee with Facebook Ads, but by working together we dramatically increase your chances of success.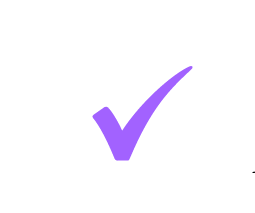 You're open to professional feedback and take action on making changes to get better results.  If we need to tweak your landing pages or copy to get better results, it's important that you don't take feedback personally.

Investing money in Facebook Ads is going to put a strain on your budget and make you worry about your finances.

You expect instant, overnight results. Facebook Ads take time to perfect, even when done by a pro.

Micromanagers; you need to trust that I am an expert at this and what we're doing is setting you up for long-term success even though we're not seeing immediate results in the first 72 hrs.  

You haven't launched anything yet. You need to have an offer & know without a doubt who you want to walk through your digital doors. You'll get even better results with a well performing, proven product.

You think Facebook ads will save your business. Facebook ads requires a well formulated strategy and needs to be part of your overall plan. Whilst it can certainly bring many leads through your digital doors, Facebook ads alone will not convert them to sales. That's what your sales page are for.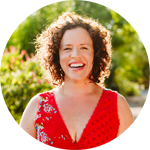 KYLIE PATCHETT
MAKING FRIENDS WITH FEAR
"Bianca McKenzie is the BEST ads person I have ever used, and I have used 4 different suppliers – Bianca is thorough, super tight with deadlines and totally on top of tweaking to get the best results."
YOUR INVESTMENT: FROM $600 (AUD) PER MONTH
(Plus GST for Australian businesses)
(Pssst… if you're not quite ready for this investment yet, you might want to check out my FB Ads for e-commerce video training)
I KNOW IT CAN BE SCARY INVESTING IN FACEBOOK ADS WHEN THERE'S NO GUARANTEE THAT THEY'LL WORK IMMEDIATELY. YOU MIGHT BE THINKING, "IT'S TOO HARD" OR "IT'S TOO SCARY." 
But that's a tragic mistake. Here's why…
Everything about this Package is designed to dramatically increase your chances of success.
One of my clients invested in working with me. Together we spent $382 on ads for a $26,300 return. That's a 6800x return on her investment.
Another client grew her list by 800 within a week of turning on her ads at an average cost per sign up of $0.62.
After working with me for one month, one client has seen a list growth of more than 7,000 new leads at an average cost per sign up of $0.51.
These are the kind of results that you can't get on your own.
(If you can, then you definitely shouldn't hire me.)
I've spent 5 years testing & tweaking what works for Facebook ads, on top of 10+ years of marketing knowledge. It cost me a lot of money & I made a tonne of mistakes.
But now I get to help you avoid those same mistakes & jump headfirst in ads that some of the best results you've seen with your ads, even if you've worked with other Facebook Ad Specialists before.
WILL YOU BE MY NEXT FACEBOOK ADS SUCCESS STORY?
You've got a great product that you want to sell. You've put so much work into it to get it to this point. It'd be a shame to leave your money on table, when it really counts.
Facebook Ads are the cheapest & easiest way to get more eyeballs on your product… only if you do them right. If you don't do them right, they're a flat out waste of money. Let me take your Facebook ads off your hands & give you far, far better results that you could achieve on your own.
Ask yourself this: How would your business change if you could get in front of thousands of new people with minimal extra effort?
HOW WILL YOUR LIFE CHANGE IF YOU SELL YOUR OFFER WITH HALF AS MUCH STRESS? 
What will you do with all the extra revenue your ads bring in?
Hire another team member?
Book a week at a luxury resort?
Upgrade your website?
I'D LOVE TO GET YOU THE KIND OF RESULT THAT YOU'VE READ ABOUT ON THIS PAGE. 
You decide. The ball is in your court. I'd love to help your shop be a huge success.
YOUR INVESTMENT: FROM $600 (AUD) PER MONTH
(Plus GST for Australian businesses)
(Pssst… if you're not quite ready for this investment yet, you might want to check out my FB Ads for e-commerce video training)